Phew. Another year, done and dusted! We made it, guys.
It's been a busy year for us at Team Yarno. We've accomplished a lot as a team over the past 12 months: we've levelled up our team with new Yarnoers, and have thrived in another year of remote work. We're looking forward to a new year of learning and changing and growing. Some key milestones for us include:
Welcoming 28 new customers.
 
Running 735 campaigns (with another 34 currently on the go!).
 
Raising our completion rate by 3% from last year (we now have a completion rate of 88.1%!).
 
Learners answering a whopping 2.9 million questions in 2021!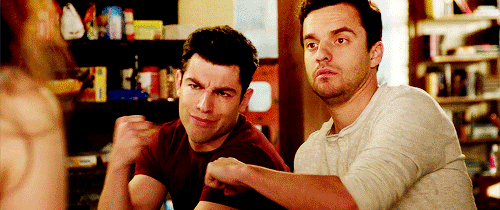 Some of our big 2021 highlights include:
Hitting 5 million questions answered across the Yarno platform since 2016!
 
Being named a NSW State Finalist in the Telstra Best of Business Awards in the 'Embracing Innovation' category. This was a huge effort from the whole team, and we're so humbled and excited about this prestigious recognition of what we're all about.
 
Some of our customers reached some huge milestones this year - Ron Finemore Transport hit 100,000 questions, and Rebel Sport hit 1.5 million questions on Yarno!
 
One of our retail customers gave us a 100 NPS score!! What does that mean, you might ask? Basically, when learners embark on a Yarno campaign, we ask each learner how likely they are to recommend Yarno to a friend or family member. In this case, every single learner gave us a maximum score of 10. Tells us we're on the right track!
 
One of our customers saw a 150% increase in sales after their Yarno pilot.
 
We welcomed 30,000 new Yarnoers! The sponsorship of the Yarno beehive through Rooftop Bees is helping us learn more about bees, biodiversity, and the role we all play in making a difference to our environment.
We're a learning company. And we're trendy. So rest assured we're on top of the learning trends. 
Workplace training is a pretty interesting space to be in at the moment! Everybody's work-from-home lives meant companies had to be creative with how they deliver training, with microlearning and gamification becoming hotspots of effective learning. But it also means that the actual learning content has had to be a bit different. Soft skills really came to the forefront, with remote communication and empathy skills being more important than ever before.
Mental health training continues to be a top trend in workplace learning. 
A Harvard Business Review survey reported that an overwhelming 84% of respondents said at least one workplace factor negatively impacted their mental health in 2021. However, in response to this, companies were more likely to provide resources and accommodations to employees - the same survey noted most participating companies offered extras designed to assist with these more draining circumstances, such as extra paid leave, more flexible workday arrangements, and mental health training.
It's been a fairly trying year for a lot of us, so it's great to see organisations recognising this, and prioritising mental health training in their workplace. 
But we also saw a rise of new trends in 2021 that are likely to continue into the new year. Here are some of the top trends of 2021, that we think are probably here to stay:
Soft skills trainings
A Future Jobs report from a few years ago put forward that complex problem solving, critical thinking and emotional intelligence will be among the most fundamental workplace skills by 2025. Additionally, Deloitte Access Economics forecasted that by 2030, two-thirds of all jobs will be soft-skill intensive occupations. 
OK, cool. So what are soft skills?
Soft skills are, more or less, your personal skills. Things that you can do to be a better employee outside of technical skills. We're talking about things like communication, creativity, empathy, decision-making skills. Some of these may come more naturally to you, but they are skills that can be learnt, build upon and practised. Most of all, they can't be automated. 
In 2021, workplaces finally caught up with the importance of soft skills, and started to prioritise soft skills in their training. Soft skills have been proven to drive business outcomes. Strong communication skills might make you better at dealing with customers. Strong emotional judgment skills make you a better team member, and help strengthen team culture. Honing problem-solving skills...well, probably speaks for itself. 
This year we ran quite a few campaigns for companies that were based around strengthening soft skills. Empathetic communication and cultural awareness were particularly popular Yarno campaign topics!
Gamification
Gamification continued to be a strong and popular training style this year, and it's not going away anytime soon!
If you haven't been paying attention, you can find out what gamification is here, or here, or here, (or here).
(TLDR: it's making learning more fun by adding game-based mechanics.)
Gamification in learning is booming. 95% of employees enjoy using gaming elements at work, and, when used effectively, gamification can increase a learner's knowledge retention by up to 10 times. And it's spreading to new sectors by the minute - IT, banking, and even the military.
Gamification not only increases the effectiveness of learning content delivery, but it also is enjoyable. Instead of ploughing through dry modules, learners are engaged to participate in the training, whether it's by competing with their team, or achieving awards for participation.
Of course, gamification is only as effective as its content. Gamification is highly reliant on relevancy, and it's ability to engage your target audience. It's not a magical band-aid fix to learning problems. Use gamification, but use it thoughtfully!
Learning Analytics
According to a 2020 L&D Global Sentiment survey, learning analytics are front and centre of contemporary L&D trends.
Learning analytics are vital when running any sort of training. Measuring and collecting data on training modules means you can analyse which elements have resonated, how learners have engaged with the content, the areas for development, and whether you've made a return on on your learning investment.
Analytics are invaluable to prolonged learning success. We all learn from our mistakes, and without the data pointing those mistakes out, how are we supposed to know for next time? 
A great way to apply learning analytics in the workplace, is to consider the change in learner behaviour before and after a training module. If you have 30 safety incidents per month before the training, and 5 per month after the training, you can probably assume that the training was fairly effective. 
However, it's also important to consider the learner experience. How did the learner feel about the training? Were they engaged with the content? Do they find these skills easy to apply? 
Yarno is jumping right on the analytics trend, and we're harnessing the power of the Yarno data to give learners and trainers deeper insights into their learning performance.