Frequently asked questions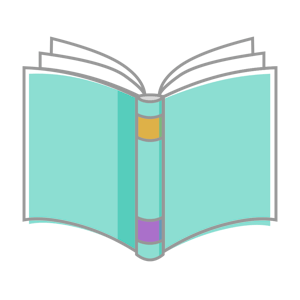 How would Yarno work in my business?
What is Yarno?
Yarno is a team-based quiz platform, that uses microlearning, gamification (badges, leaderboards & rewards). It uses cognitive science principles including spaced repetition to help embed and refresh knowledge.
What are the benefits of Yarno?
Yarno leverages the latest in learning science – gamification, adaptive microlearning, spaced repetition, team-based learning and immediate feedback – to engage and upskill learners. Other benefits include:
High learner engagement! Yarno campaigns see an average of 85% completion rates (compared to an average of just 15% completion rates for online learning).
Effectively embed and reinforce learning – Yarno uses spaced repetition to reinforce knowledge over time and help make it stick.
Reach learners anywhere, anytime – connect with your teams wherever they are and on any device (desktop, mobile, tablet)
Prove learning ROI – by aligning learning results with business objectives and reducing large overhead costs
Spark conversations – with incentives and rewards. Nothing like a bit of healthy competition between teams to motivate them and get them talking!
To find out more check out how Yarno can benefit your organisation
Campaign
How long does it take to launch a campaign?
On average, launching a campaign takes 6 weeks:
Week 1-4: Content writing & campaign planning
Week 5: Campaign set up in Yarno and campaign invite send
Week 6: Campaign launch
How many campaigns a year should we run?
It depends on your needs. We encourage you to spread out your learning campaigns throughout the year to help embed key information you need your learners to remember.
Yarno offers 2 types of learning campaigns: Bursts Campaigns and Embed Campaigns.
➡️ Burst Campaigns are short and targeted, ideal for delivering information quickly. Learners receive all their questions in one hit.
➡️ Embed Campaigns are longer and use spaced repetition to embed knowledge. Learners receive approx. 2-3 questions each day over a number of weeks.
Using a combination of bursts and embeds is the best way to balance your team's learning throughout the year. We've seen great results from running 4 embed and 2-4 burst campaigns per year.
How many questions is the right amount for an embed or burst campaign?
We recommend 30 questions for an embed campaign. This will run over 3 weeks at 3 questions per working day.
We recommend 5-10 questions for a burst campaign. Ideal for when you want to get some info out to your teams, fast.
Can different roles do different campaigns?
Absolutely – you can choose the learners (based on their role type) who are invited to a particular campaign, and you can run as many campaigns as you like at the same time for different sets of learners. Each learner can only participate in one embed campaign at any one time, but they can be added to multiple burst campaigns simultaneously.
What happens if learners cheat?
Yarno isn't a test. We want learners to have a go, and we're okay if that includes the learner looking up additional resources to help answer the question. When you're asked a question, your brain has to search for the answer. Having to recall what you know rather than simply reviewing it strengthens memory, increasing the chances you'll remember it again. And when you're unable to answer a question, you know you need to revisit the material or relearn it – which is where Yarno's explanation screens come in. The explanation is where the learning really happens – learners receive immediate feedback on their answer, and can dig deeper into the details behind the topic.
Content
How much work is involved in creating questions and explanations?
In Yarno there are 2 ways to create content. You can self-serve and create the questions/answers and explanations using your internal resources, or you opt to have Yarno help get your campaigns rolled out. Yarno has a team of instructional designers who will work with you to create the questions, in just 3 steps:
Step 1: The workshop
Customised content kicks off with a 1 hour workshop where we take a deep dive into the problems and challenges your team is facing
Step 2: Instructional design
Our team get to work with a hands-on, high touch approach. They'll collaborate with you and your team of subject matter experts to begin shaping the customised content.
Yarno's content creators then craft the questions, using scenarios you and your team members encounter every day, with concise explanations of the campaign's key concepts, processes, policies or laws (basically whatever you want to upskill your team on!). Our team will create additional content such as memes, gifs, and videos that make for a more immersive learning experience.
Step 3: Content review and approval
You and your team will have full review and approval of each campaign question, meaning no surprises when the campaign rolls out!
What's involved in the discovery workshop?
- Mindmapping / goalmapping session
- Identify the desired behaviours you'd like to change
- Creation of question seeds using your subject matter and process matter experts
Watch the full process here.
Can we do our own content? (self-service)
Yes! We run content creation workshops and have content creation guides available in our support page to help customers do just that. Our friendly content team is always on hand if you need some guidance.
Reporting
Can we look at the data on an individual learner level?
Yes, you can. Yarno Admins can access dashboards providing information about all levels of their organisation - all participants in a Campaign, specific Learners, Teams and Groups.
Can any reporting be made available on specific teams or groups, without giving full access?
Yes, Yarno has a range of permission levels available, including Team Manager and Group Manager. Manager access gives access to specific reporting dashboards on the relevant team or group, without access to broader statistics or edit functions.
Integrations
Can I integrate Yarno with my current learning system?
Yes, definitely. We can integrate with current learning ecosystems, like an LMS or LRS. Yarno has been built to push and/or pull data from any system.
Does Yarno have SSO (single-sign on)?
Yes, we do. Just put us in touch with your IT team and we'll set it up with them.
Custom branding
Can Yarno be customised with my company's branding?
Yes, we are happy to customise your Yarno experience. Please let us know you're interested in this and we can chat through the options.
Devices
Is Yarno an app?
Yarno is a web application, you do not need to download an app from the App Store to use it. You can access it from a web browser on your desktop, tablet or mobile phone, anywhere you have internet access.