Webster's Dictionary defines Gamification as...
No, no, no, I'm not going to be that cliche to start with a dictionary definition - I mean I'm not Michael Scott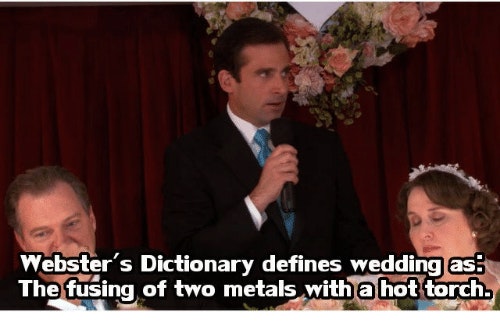 I'm going to do something way more edgy - I'm going to write a post on the blog of a learning company about gamification in 2019. If you felt the ground shaking, that was just me being earth shatteringly original.
According to our friends over at MarketResearch.biz, in 2017, this underground, never spoken about market was worth 3.3 Billion USD and expected to grow by 36.2% each year.
So with a lot of people out there talking about and paying for gamification – it's important to understand exactly what it is, and how best to do it.
One of the thought leaders in Gamification, Karl Kapp conceptualises it as a way to provide context, engagement, challenge and the thrill of mastery to learners.
This overcomes the traditional failings of eLearning. What eLearning can often do is take the dry slide decks and vanilla videos of a facilitated training and move them online. So basically, the same one-off, sterile training, but now delivered without the human element.
Okay, so how do we actually deliver that engagement and challenge that Kapp speaks of. Gartner boils it down to 3 key things:
Using game mechanics in non-game scenarios,
Driving engagement, and
Changing behaviour to achieve business outcomes
1. Using game mechanics in non-game scenarios
To gamify a business context, Gartner suggests you use things like points, challenges, leaderboards, rules and incentives to make participating enjoyable.
And some very clever people over at Bigtincan said that these game mechanics are best deployed in a software that is "mobile device friendly, beautifully designed, and easy to use and update in real time"
Okay, so what I'm hearing is: the ideal for gamification is a beatifully designed, mobile friendly software that uses points, challenges, leaderboards and incentives to make things interesting and engaging for participants. Someone should really build that....
Well here at Yarno, we all attended the University of Shia LaBeouf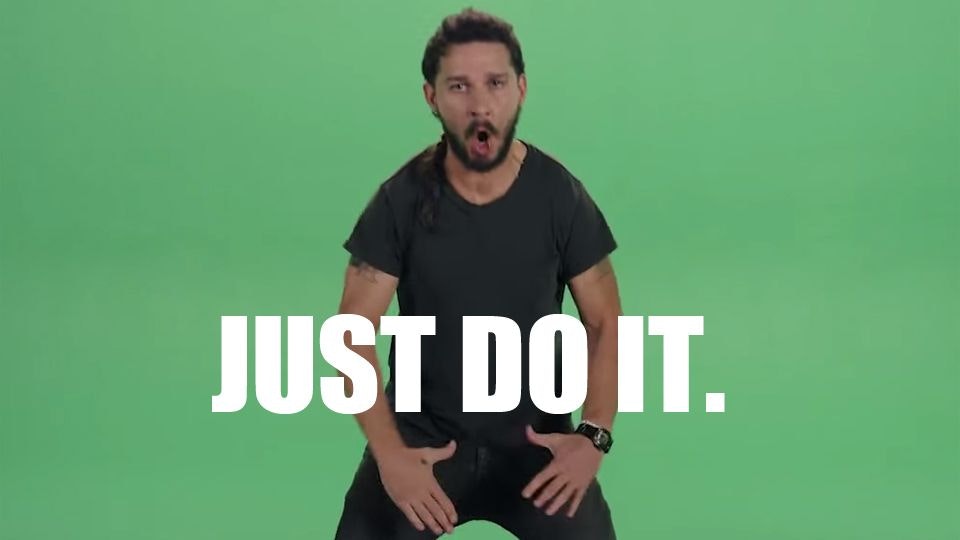 So we went ahead and did it. We've created a gamified platform where people can ditch their LMS for some fun bites of quiz-based microlearning.
To hear about how our game mechanics like badges, scoring and the leaderboard provide excitement and fun for our learners, check out this awesome post by Erin back in 2017.
But I also want to take a moment to calm the fears of Gamification skeptics out there. Kapp warns against having points and a leaderboard and calling it gamifcation – and you know what, he's totally right. Without some more stuff under the hood to be driving engagement and mastery, these game mechanics can be empty. So let's check out how Yarno incoroporates a few of Kapp's elements that show you're truly succeeding with Gamification.
Feedback Loops
One of the best things about Yarno is that when you answer a question, you get immediate feedback on how you've answered. Which can either:
Reinforce those correct neural pathways if you answered correctly, or better yet
Immediately dispel incorrect thinking. Having realised you were wrong, you're then open to learning why. That is when we hit you with a quick explanation so that the real learning moment can happen - the AHA! moment as you realise where you went wrong and how to improve in the future.
Freedom to Fail
Often the way we learn is by failing, but the downside of failing is that we are forced to deal with the real world fall-out.
One of the advantages of Yarno is that we can present real world scenarios to our learners and give them the freedom to fail and hone their skills.
It's a big reason why our messaging around Yarno is that: it's a quiz, but it is NOT a test. We want to give everyone the freedom to fail - in fact we actively encourage it.
Mastery of Content
One of the goals of upskilling our workforce is having them achieve mastery. Whether it be around certain pieces of content, or choices we need them to make.
This is where two things about Yarno really help out:
Narrow campaign focuses – with a Yarno campaign, we try to keep a narrow focus to make sure that once a campaign is complete, we give our learners the best chance to demonstrate mastery over a topic area. They can understand the process of doing something, why we do it that way, and the consequences of doing or not doing something. We can also present them a number of real-life situations to then apply this knowledge.
Spaced Repetition – as well as keeping our focus narrow, we use an algorithm which makes sure that we reset the forgetting curve. If you get something incorrect, we will repeat the question within a few days, or if you answer correctly, it will be repeated at a longer interval. Through repetition, we can make sure that content is retained long term by learners so they can achieve real mastery.
Okay, now we have a gamified platform that ticks the boxes for both Gartner, and skeptics like Kapp – so let's see if we're actually driving engagement and the achievement of business outcomes.
2. Yarno's Gamification driving engagement
I could try to tell you all the ways we drive engagement, but instead, I'll let a few of our customers in the past 3 months show you how engaged they are:
Here's a driver at a transport company we work with:

Or, a bit of feedback from a senior leader at Woolworths:
The team are excited, having fun, talking about it and REALLY stoked on by the competition aspect
Or maybe the Director of Workplace Development and Learning at Mental Health Victoria
We are thrilled at the level of learner engagement generated by the Yarno campaign, but even more so by the level of learning, interest and discussion that occurred amongst workers
That isn't the sort of feedback you usually get on a training course, it's the sort of thing that makes you go...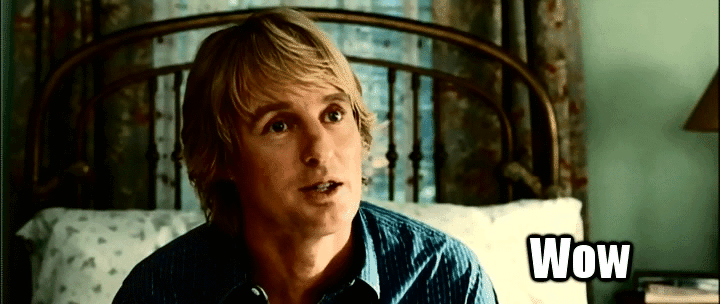 Okay that all sounds great, we've all been WOW-ed by an engaged workforce using some beautiful software - but are we getting results for our customers?
3. How Yarno's gamification is driving behaviour change and results
This is the final piece of Gartner's definition of gamification, it must change behaviour in a target audience to achieve business outcomes. And it's why Yarno is worth the investment.
Here is some qualitative feedback from Mental Health Victoria:
A significant number of workers were able to immediately apply their learning to the workplace situation, and demonstrate new behaviours on the job
Or if you like numbers a little more, our work with Supercheap Auto might be more your pace.
We set a goal to lift NPS above 65 in the Paint and Panel section as team members provide a complete solution to the customer. Here's the update Supercheap Auto gave us:
Paint and Panel NPS moved from 66% pre-trial to 75% post-trial across the trial group, with the "Knowledgeable Team" driver in Paint and Panel being the largest correlation – happy to say this has exceeded our expectations.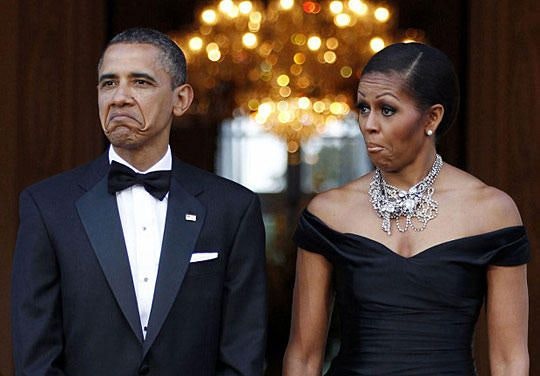 If you're as impressed by all of this as Michelle and Barack, get in touch with Mark, he'll be more than happy to chat!