Like the sun, everything at Yarno revolves around you. Which is why, where we can, we go out of our way to personalise what we do especially for you. We do this from every question that we write, right down to the cut and colour of the Yarno platform.
Custom illustrations
We want you to feel at home on our little learning platform, like you fit right in. And we do so, by drawing you right in to the platform itself. You might have spotted them already - Yarno has a lot of illustrations. They're in our own specific style, and in fact, each of us who works at Yarno, has our own illustrated version of ourselves!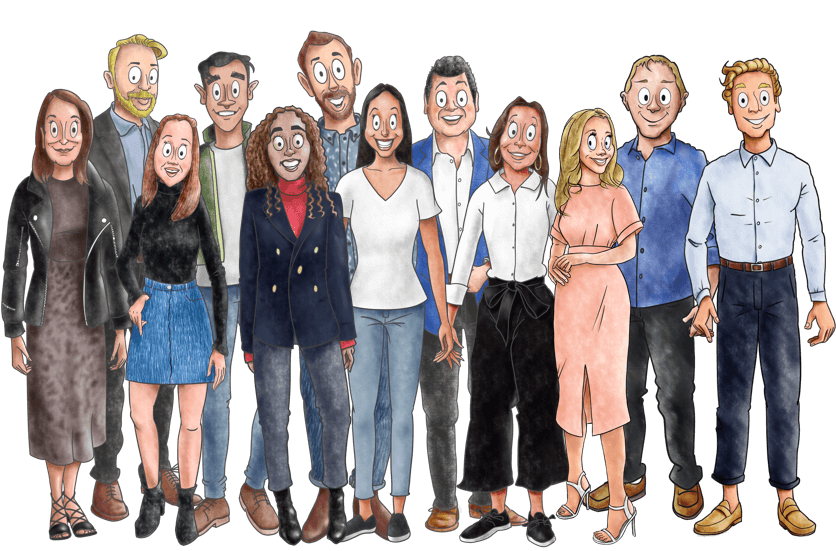 In some ways, they're more like us, than us.
These illustrated versions of ourselves live in the Yarno platform, and within all our Yarno-related communications. They make us feel and look like we belong in this learning world. And this, we can do for you too.
Whenever we get a new customer, we have a few illustrations made up of them. We have them drawn in their uniform, and often performing tasks that the people who work there do. We then scatter these illustrations through all the Yarno quizzes, and every Yarno-communication our learners come into contact day-to-day, so they can see a friendly face while embarking on their new learning adventure. Here's a couple we had made up for Supercheap Auto: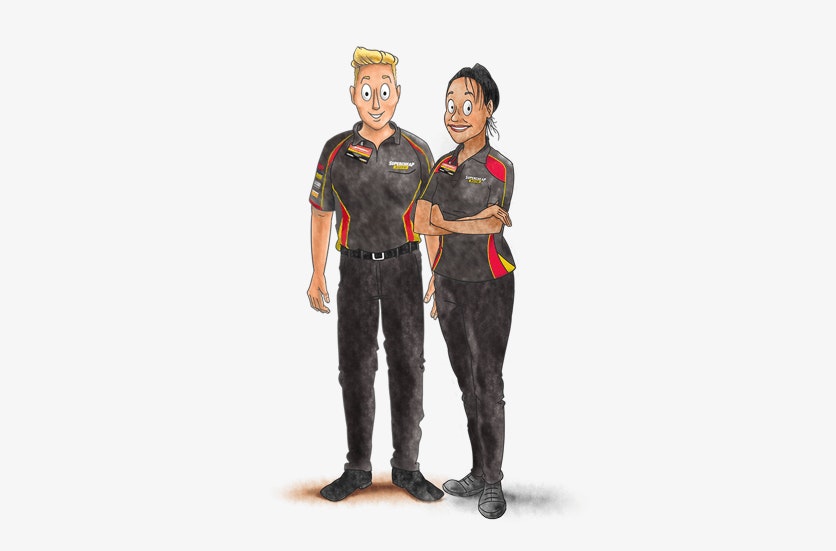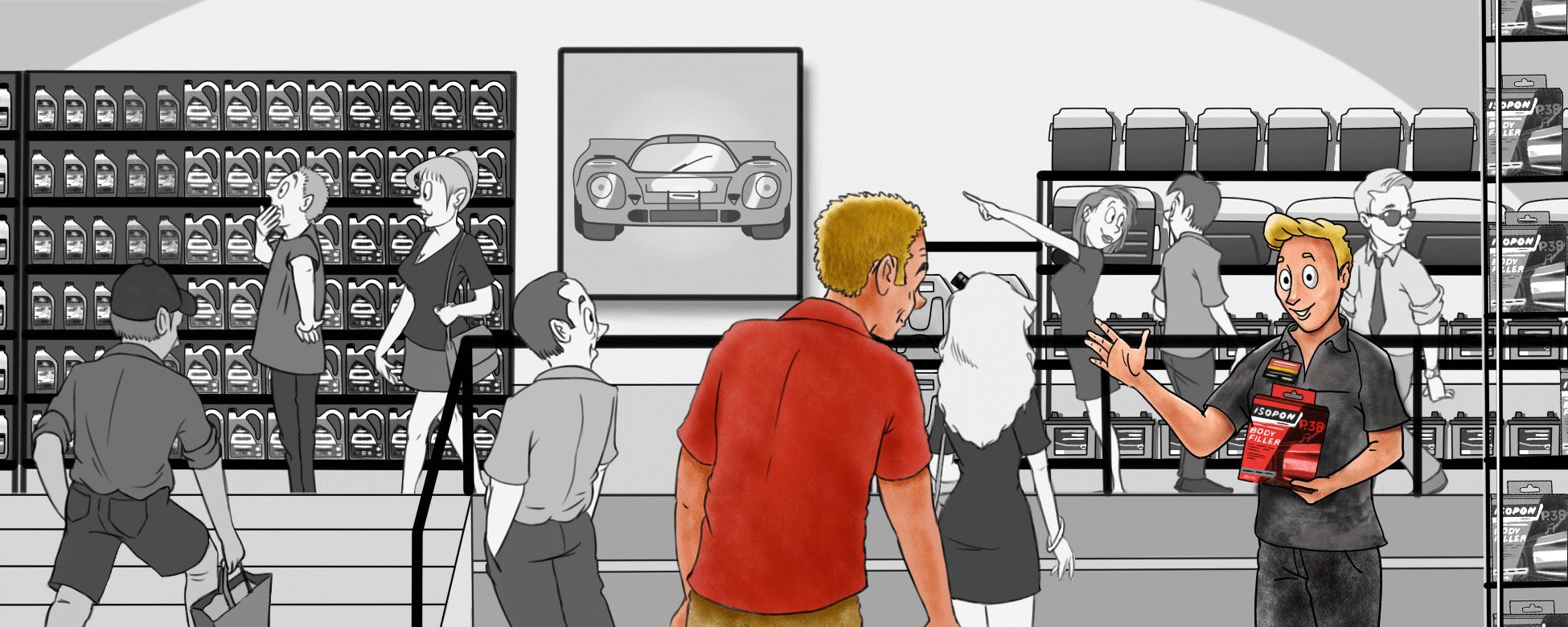 Custom branding
Custom branding serves the same purpose as our illustrations: it lets you know that this little piece of software is yours, too.
When a company wants the transition from work to Yarno to be completely seamless, they'll often have our clever developers specially code the Yarno platform so it looks just like home (or, more accurately, work) for their learners.Here's what this sort of thing looks like: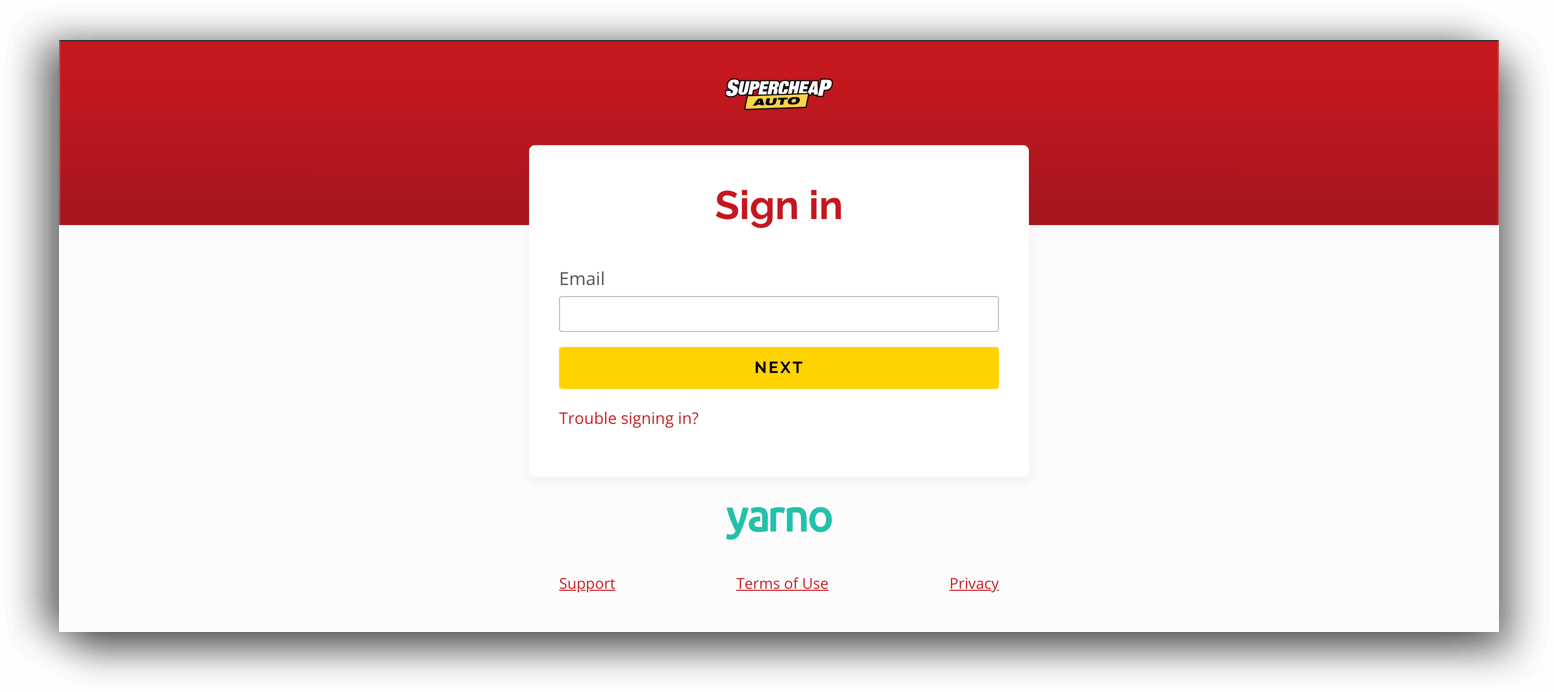 This is just the login page, the Supercheap Auto thematic details continue throughout every inch of their Yarno experience; from questions, to explanation, to reporting. It's easy to feel at home when you're at home. So, when it's needed and wanted, we can make sure your piece of earth is carved out in Yarno.
Who do I talk to about having illustrations or custom branding done?
Your Yarno CSM! They'll guide you through the process, pricing, and picking out exactly what outfits your characters should be wearing.