I'm back with a new product update for you - a.k.a the most exciting type of blog article (though I might be a little biased 😉).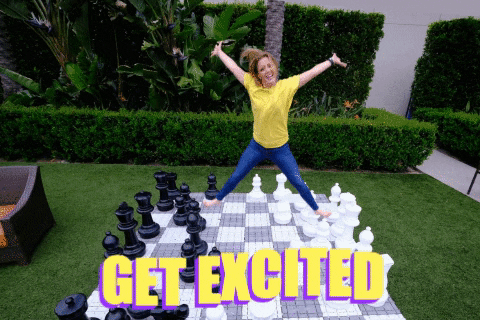 We have three new developments in the Yarno product to update you on this time around: question previews, an upgrade to the editor used in Yarno, and a new learner list for Team and Group Managers. 
Question previews
Questions are at the core of Yarno - we use quiz content to help people learn, and to help companies understand the level of knowledge (or knowledge gaps) their learners have. 
So it's important that the questions housed in Yarno are easy for admins to review so they can be quickly collated and prepared for new campaigns. Until recently, reviewing questions required several clicks, with the question and answer text separated from the explanation text. 

With our new question preview option, reviewing questions has become much easier. From any question list in Yarno (including with filters applied and in the campaign set up process) you can now choose the "Preview Question" option to open a modal displaying the question, the answer choices and the explanation.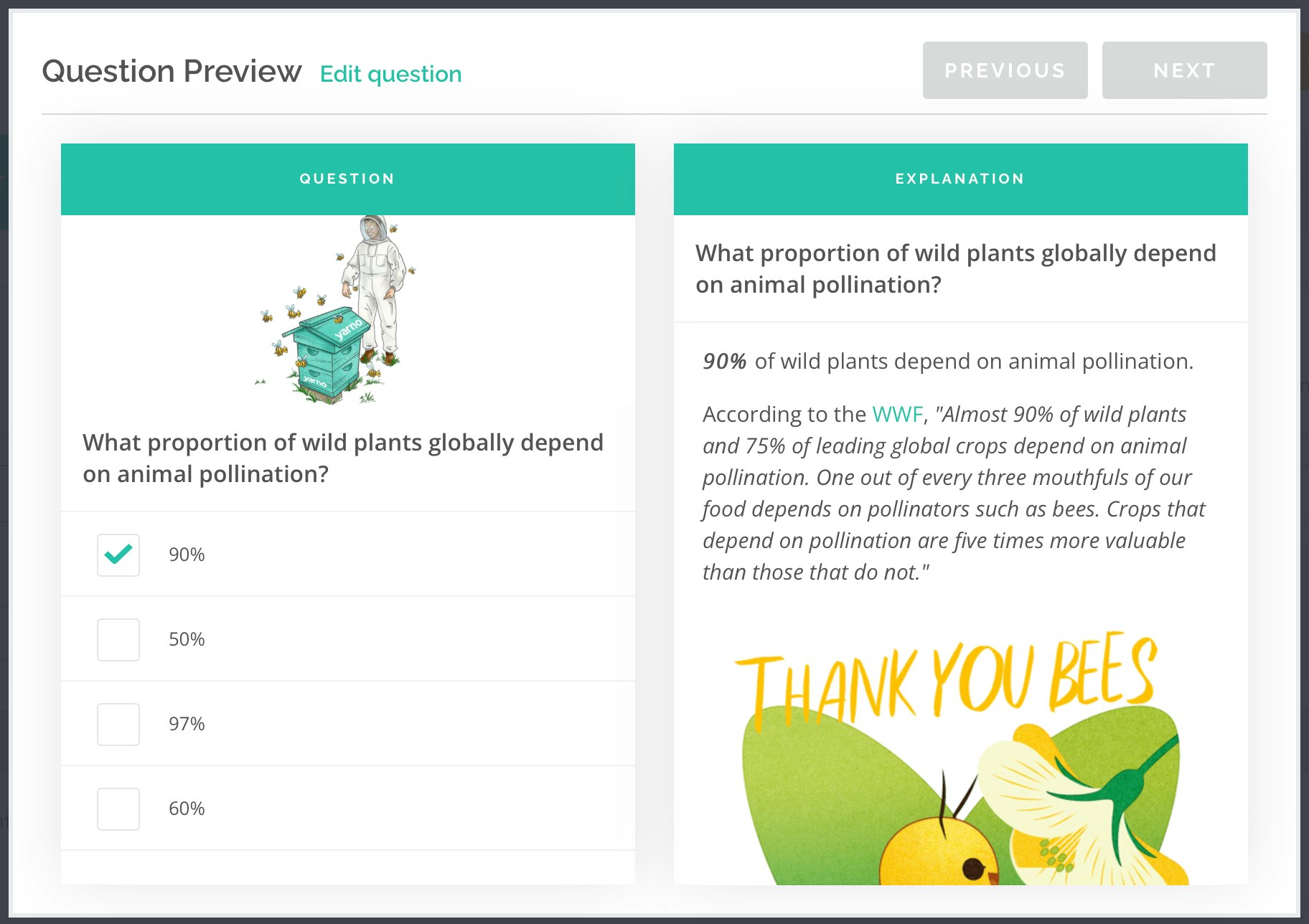 From this preview, you can choose to open the question to make edits, or scroll through your list using the "Next" and "Previous" buttons to check out all the questions - and stay in the flow! 👏
Yarno editor upgrade
The Yarno editor is used to apply formatting and other options to Yarno question explanations and Learning Library articles. We have recently made some big upgrades to this editor, to make it smoother and easier to use.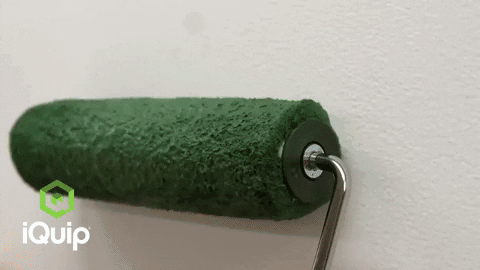 While most of the changes are behind the scenes, there are a couple of new functionalities that have been added during the upgrade, including:
Bullet point and numbered lists can now have multiple levels, and 
Hyperlinks can now be added to an image to link out to relevant websites or other content.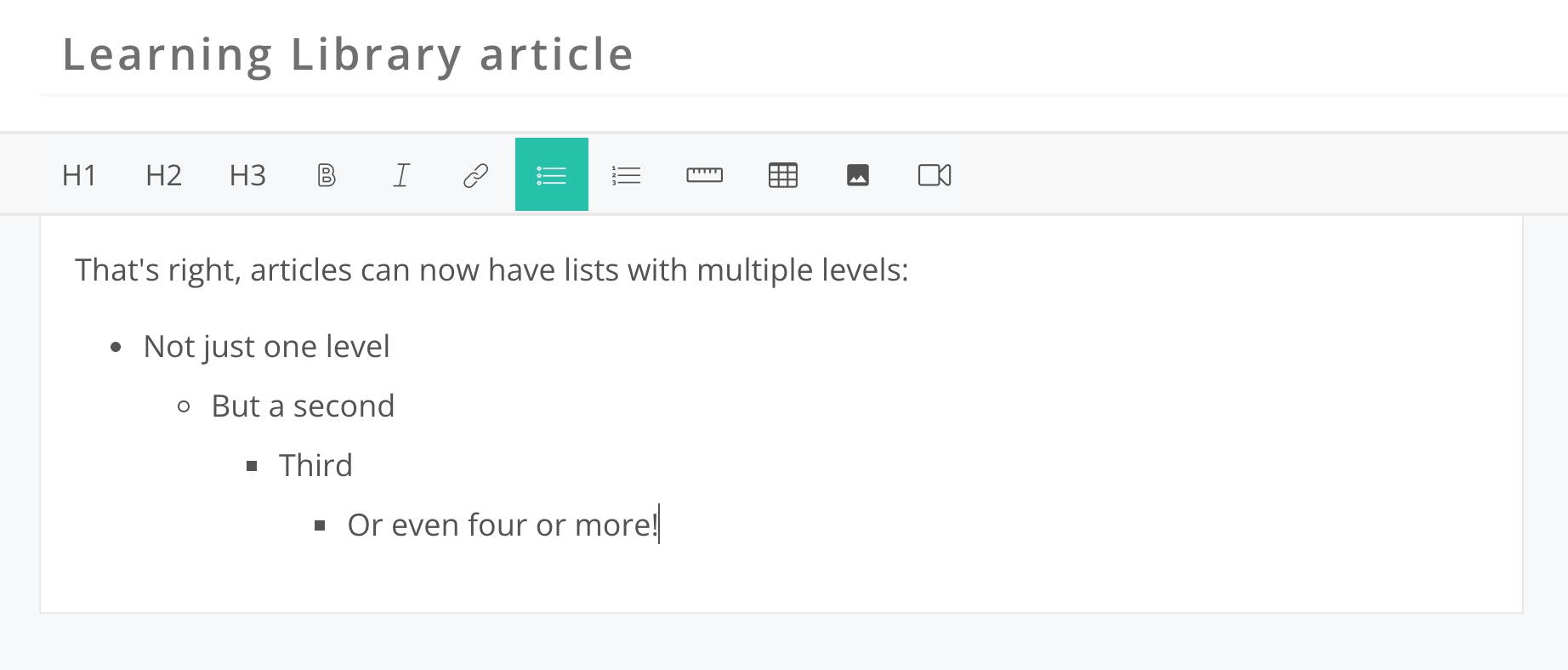 Learner list for Managers
Team and Group Managers in Yarno can access specific reporting for their team or group - including an overall dashboard, and individual dashboards for each campaign learners from their team/group have participated in. 
One of the issues we've been hearing from Managers is that it was difficult to check that everyone in their real-life team was signed up to Yarno (and on the flip side, to check that any team members who may have left had been removed successfully). Learners could be seen on the campaign dashboards, but if the last campaign was some time before, these did not always give an accurate overview. 
To address that, we've added a new learner list to the Manager Dashboard - this shows all current members of the team or group, providing Managers with a way to quickly check that everyone is set up correctly.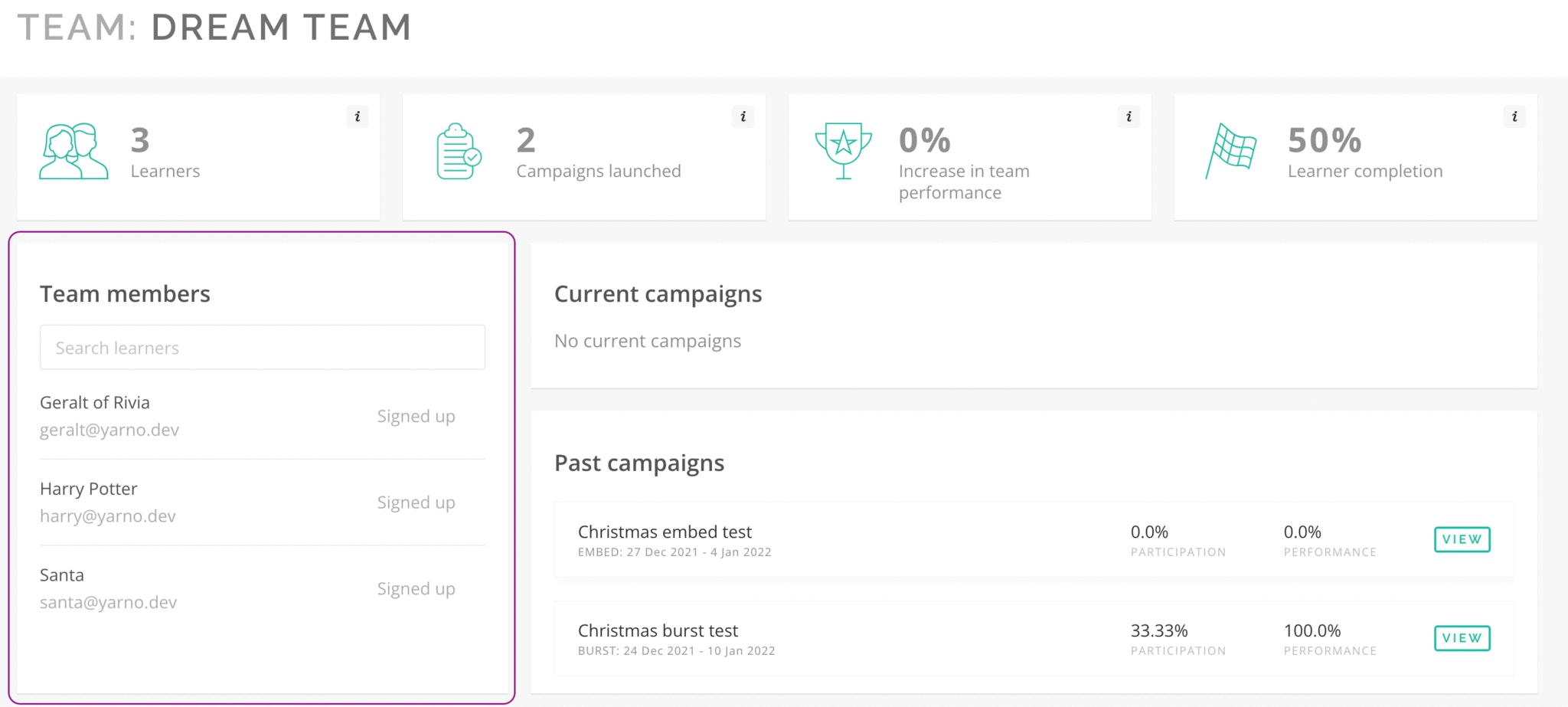 If any changes need to be made, Managers can easily note these to raise with their account admin, or can submit a request to Yarno Support through our Support form. Too easy!