It's only been one month since our last product release, and we've already got a couple of things to rave about!
So, what's new? We've overhauled our learning library (check out this post to read about what the learning library is), and we've changed the spaced repetition intervals in campaigns.
Learning library upgrade
Improved UI
The overall look and feel of the learning library has had a refresh. At Yarno, we use the learning library frequently and so we want it to be nice to look at. I mean, it was nice before, but now it's really nice.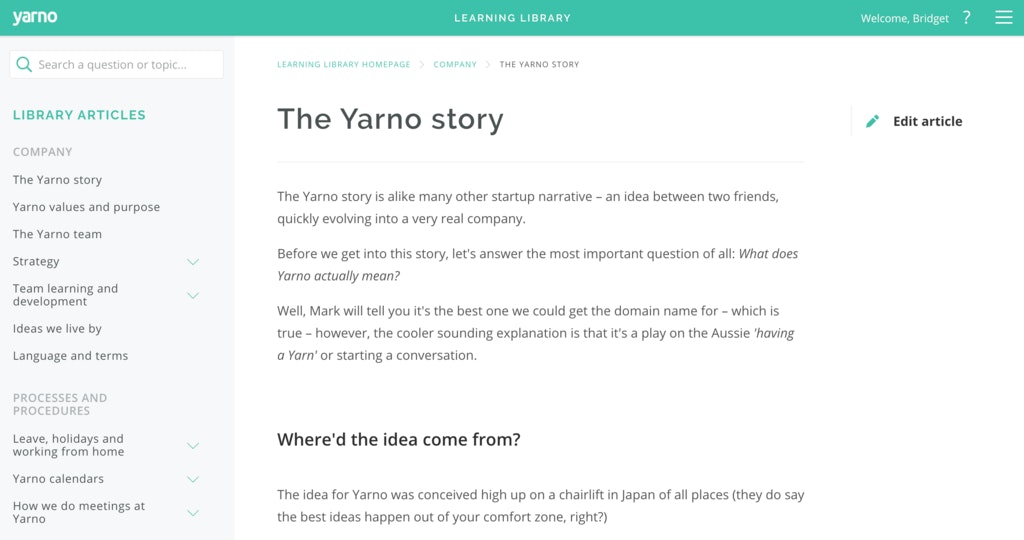 Updated typography
The typography (the fancy word for font styles and sizing) has been updated too. It turns out that this stuff impacts how easy or difficult it is to read things on your screen, so we put a bit of thought into it and applied some typography best practices for a smooth reading experience.
In-article navigation
This one is my personal favourite. We've added a second navigation bar to the right hand side of articles, containing all the headings within the article. The best part? Clicking on these headings takes you to that section of the article - it's like magic!
On top of this, you can also copy URLs that take you straight to a specific section. This is super handy if you want someone to read just one particular thing. Rather than explaining where it is within the article and sending them on a treasure hunt, you can just send a link that will take them straight to that part. To find the link, just hover over the heading and you should see a link icon appear to the right. Clicking that icon will copy the link directly to your clipboard.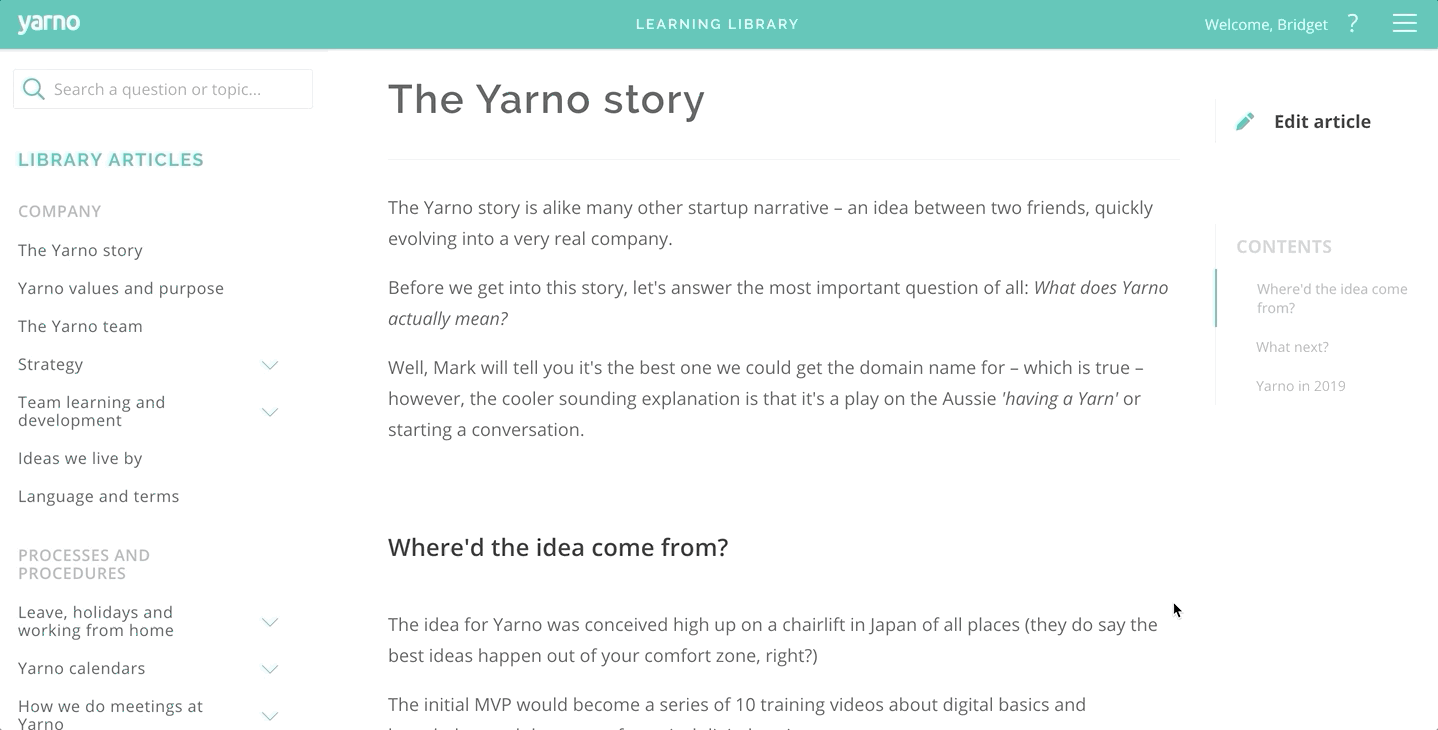 As a bonus extra, we've done some fancy work behind the scenes to make the learning library load faster, so that learners can dive in that little bit quicker!
How do I access it?
If you don't already have the learning library on your Yarno account, get in touch with your CSM - they'll be happy to guide you through pricing and set-up.
Spaced repetition interval changes
In case you're not familiar with the learning science behind Yarno, spaced repetition is a learning technique we're very fond of - it underpins our entire platform. It's one of the most effective techniques in combatting the infamous "forgetting curve" that you've probably heard us talk about a hundred times before.
In the context of Yarno, the "spaced repetition interval" refers to the number of days between a learner answering a question for the first time, and then answering it a second time. We took a look at how our customers were using Yarno campaigns, and made some adjustments to the way we implement it.
Previously, if a learner answered a question incorrectly they would answer it again in 4 days, and if they answered it correctly, they would answer it again in 11 days. Our research indicated these intervals were just a touch too long (especially for questions answered correctly), so now learners receive repeat questions in 3 and 7 days respectively.
The result is that learners are exposed to slightly more repetition in the quiz questions they're asked, and are more likely to embed that knowledge long-term

We're super excited to see these changes help our customers and learners level up even more!