When Lachy and I launched Yarno in 2016, I had no idea how to market a software product.  I'd spent the previous 8 years running a digital agency that specialised in the design and build part of software - not the marketing component.  But this isn't the movie Field of Dreams and I'm not Kevin Costner. You can't just build it and they will come.  
Hearing that 'growth marketing' was the key to getting traction online, our CTO suggested we hold a weekly growth meeting. In these meetings we discussed ideas around how to cost effectively reach our core customer and start getting more leads through the door.  With only myself on the sales front, I can only knock on so many doors - so we needed to find a way to get visibility.  Paul often tells me that "startups should first do things that don't scale". There are a bunch of great examples out there, like AirBnB getting a photographer to professionally shoot their listings to increase rental rates.  More great examples like this can be found here.
An idea struck me after I was discussing our marketing plans with our cyber security consultant, Andrew.  I was asking him how he reaches his customers.  Andrew's (amazing) business has a core customer of a C-level executive or board members. So he has a tough time getting his message out there.  He mentioned that one of his most effective strategies was a hand written letter.  It's personal, and it's likely to get past a secretary or executive assistant.  He also mentioned that he would send a small toy or bit of merchandise, with a message attached to it which was related to cyber security.  
That got me thinking, and researching on Ali Baba for customisable toys and trinkets that could be included with a hand written letter. One of my thoughts was around a slinky.  They're basically a big spring right?  And at Yarno we do a lot of work in transport and logistics around safety.  So the immediate tagline that came to mind was 'how will your reputation spring back after a safety breach'.  It was pure genius, right?  But I couldn't send them crappy plastic slinkies. I had to have the proper metal ones. And they had to be customised with a logo too. We're a quality software product, so I wanted a quality piece of Yarno branded merchandise to hit their desk.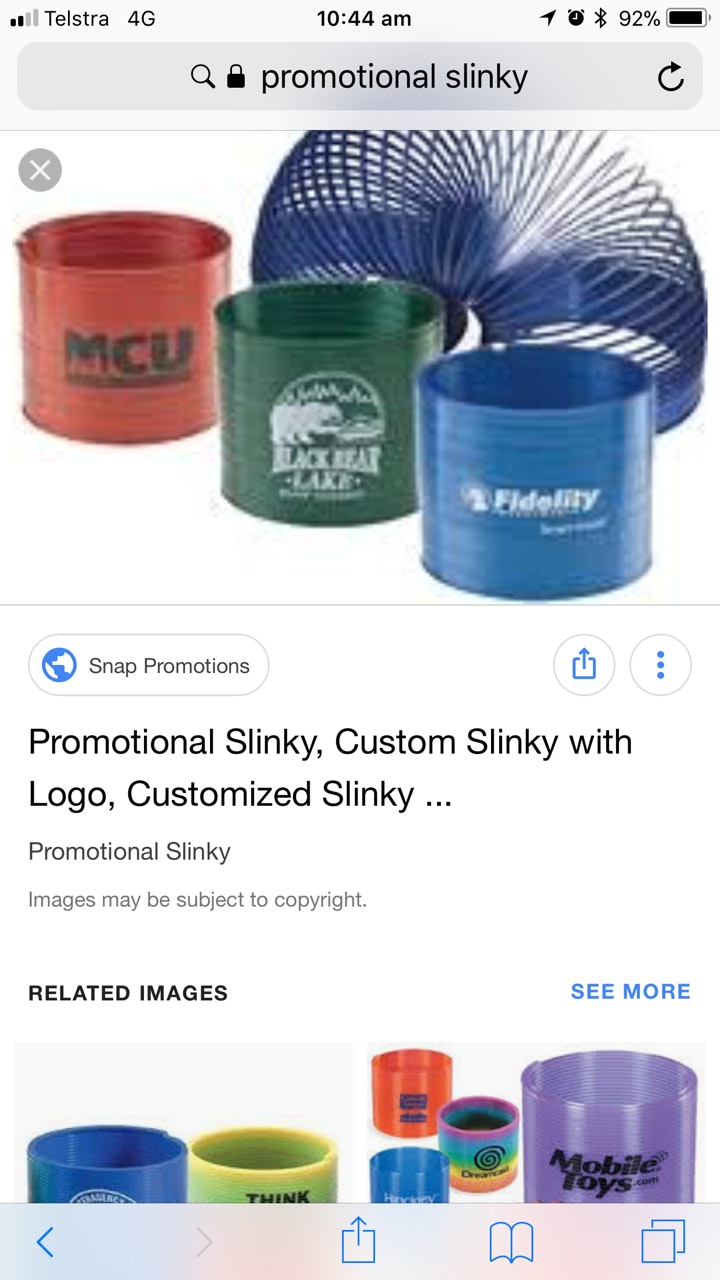 After weeks of emailing back and forth with suppliers from Ali Baba, I was despondent.  They wanted 20,000 units orders.  I had one last shot since I had found some examples of a customised metal slinky with a company logo via Google Images.  I found the supplier, a guy called Lee who was situated in Kansas, USA. Sometimes in life you just come across some really wonderful people. This guy was one of them. Turns out Slinky had stopped offering customised products to the merchandise industry, but Lee had once run one of the largest merchandise companies on the East Coast, and he had a long relationship with them. His contact there had agreed to do it!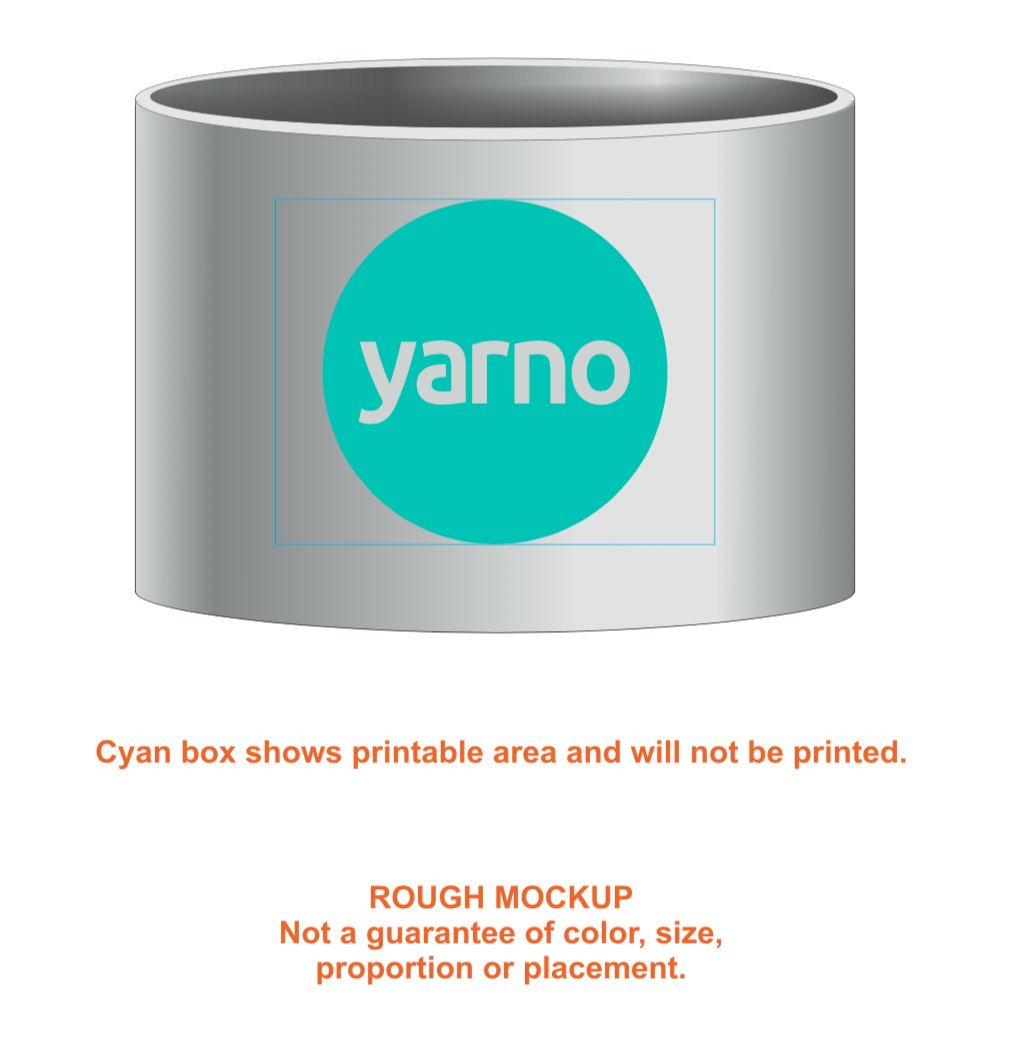 Ok great - custom branded slinkies were ordered. But now I had to ship them back to Australia.  I found a great service called Shopmate. You can ship to their Portland warehouse, and they'll then on-ship to Australia. So my very heavy box of slinky had to go from Pennsylvania on the East Coast, all the way to Portland on the West Coast, before a quick plane ride to Sydney.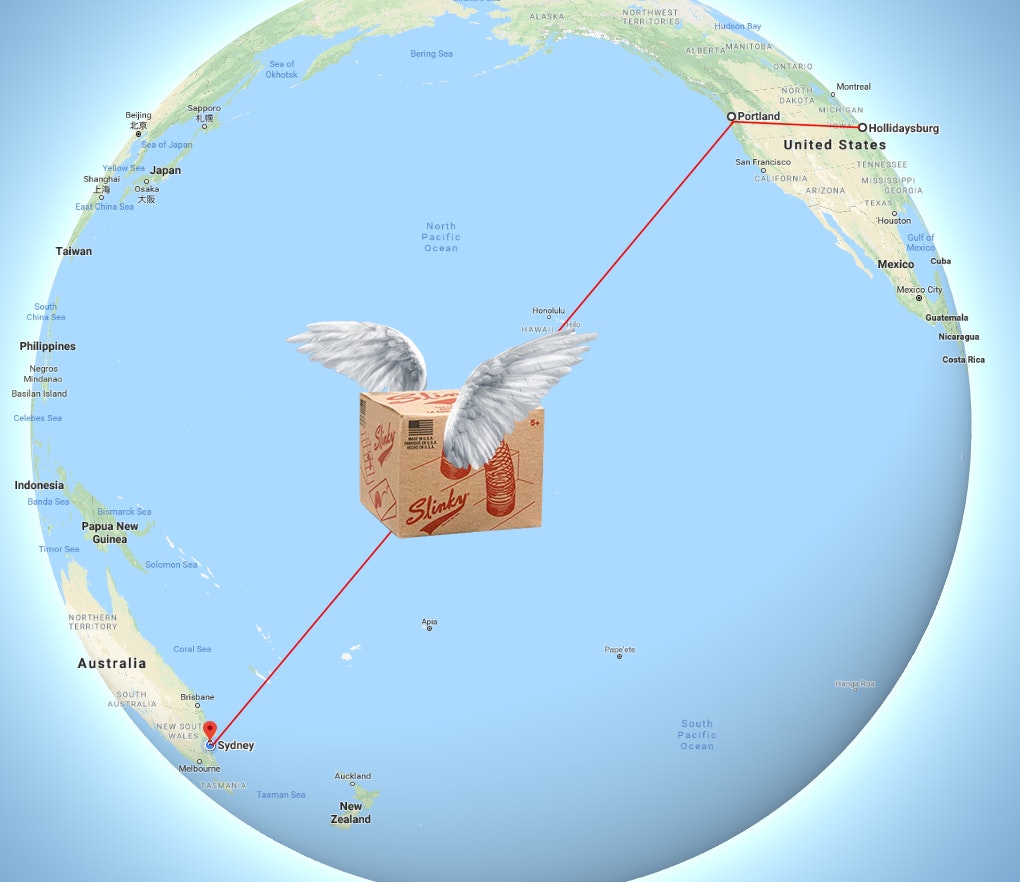 The Send:
They landed! Wanting to focus on the decision makers in a business my amazing marketing team set off hand writing letters to CEOs, GMs and Heads of Safety in the transport and logistics industry (our target for this experiment).  We attached a post-it note to each slinky, with the safety focused tagline and an A5 flyer promoting our offering.  We sent 38 out in the first week, and another 34 out the second week.  Everyone had sore hands.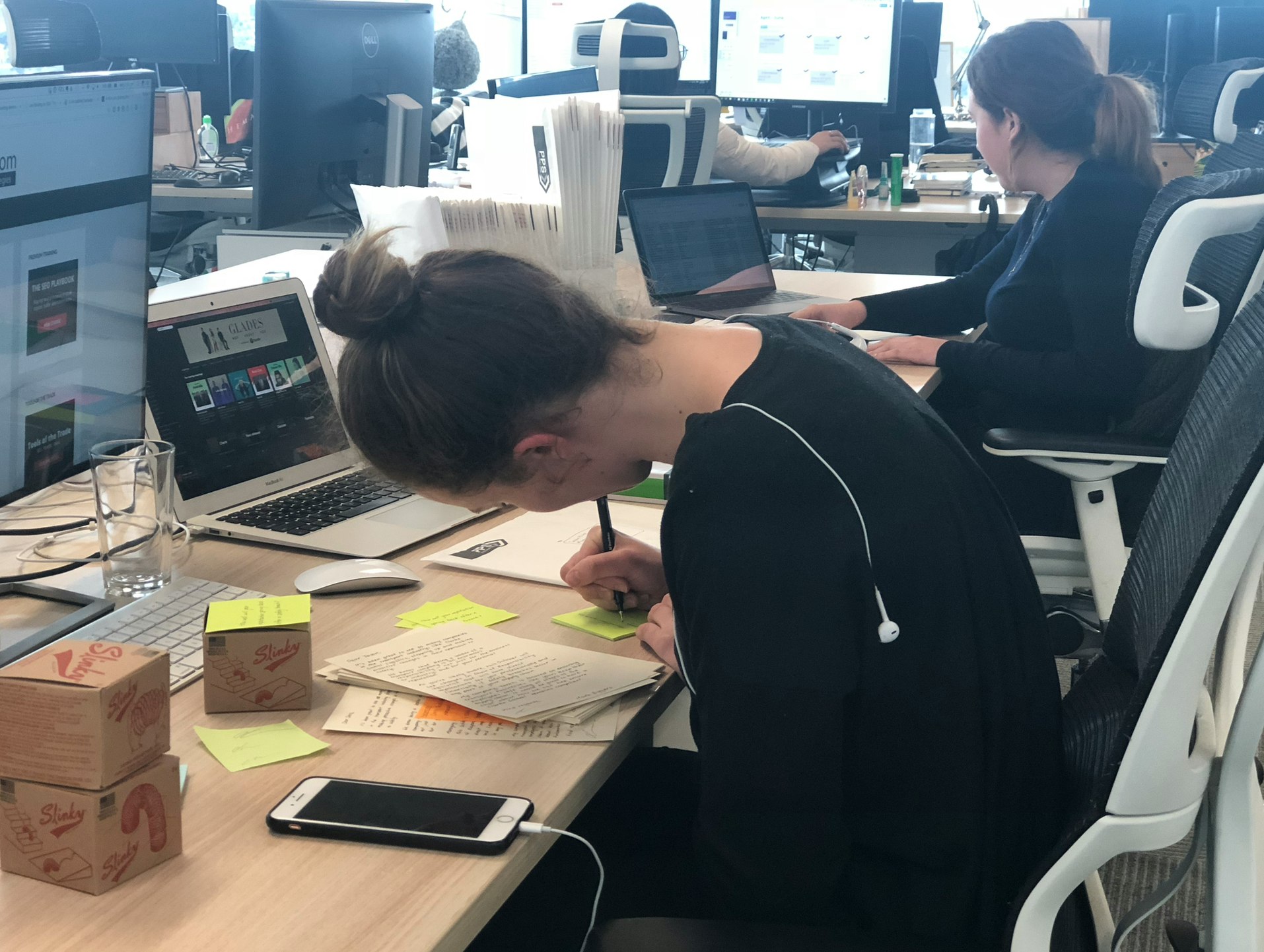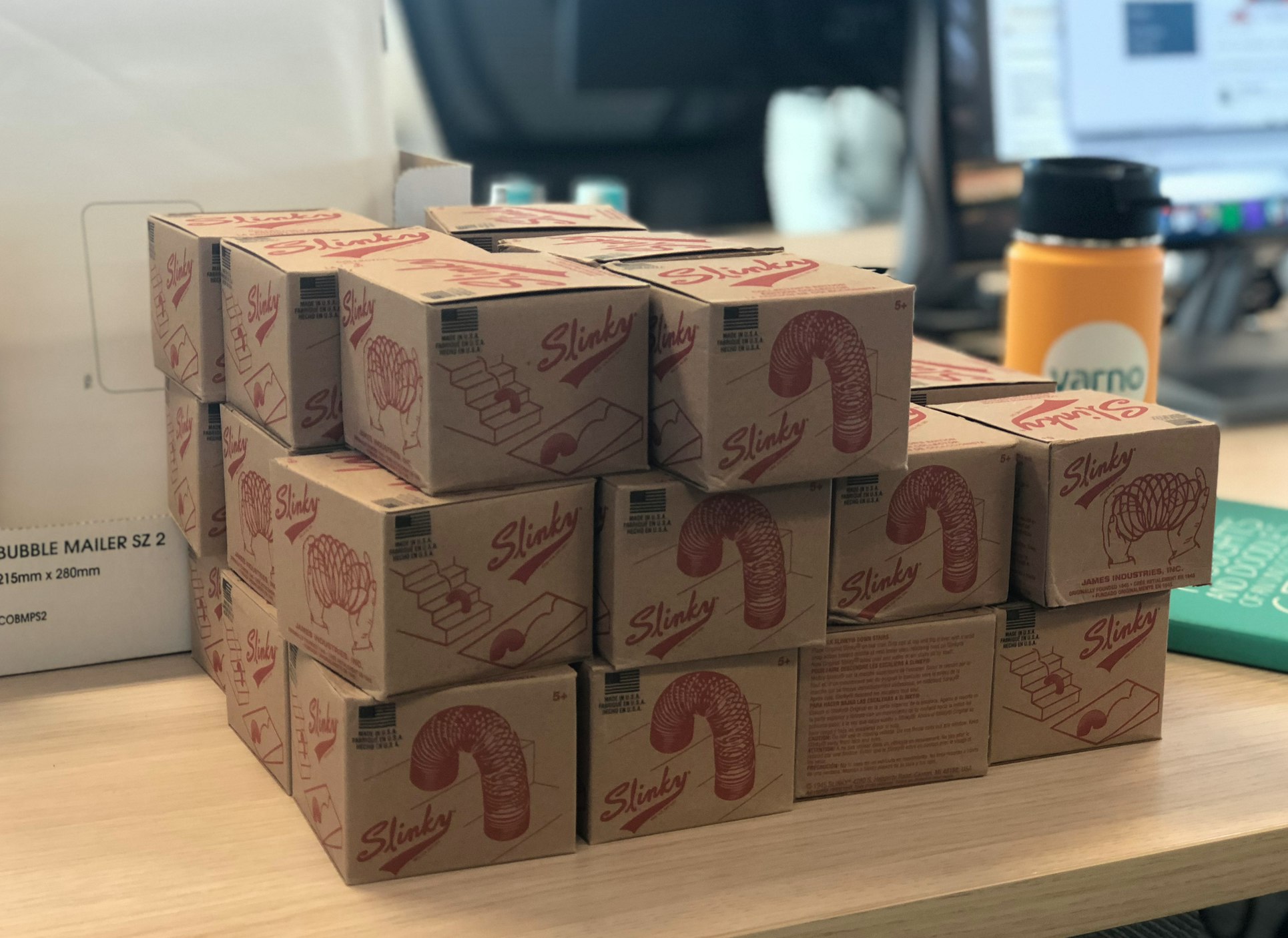 The Response:
The response rate was overwhelmingly poor.  We did have one phone call from a CEO's EA saying thanks, and a couple of other emails saying thanks but no thanks. I had one positive phone call from a company that subsequently turned into a meeting. It currently has a proposal awaiting sign off so I hold out hope that there will be some ROI!  I did however receive a few absolute ripper emails from some angry people.  The nerve of me sending them a gift :p.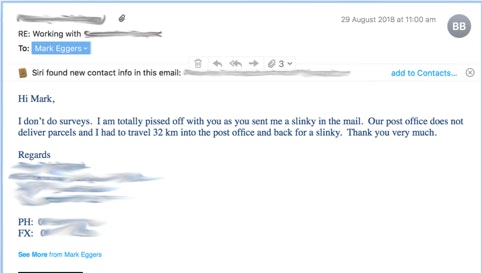 I also found out the hard way that if you take a photo from a free stock image library (in this case, Pexels) the royalty free nature of that image doesn't override another company's intellectual property.  I received my very first cease and desist from a high powered law firm telling us to stop using the image (and destroy the flyers) as we were seen as passing off on the client's brand.  So I was REALLY glad I printed six hundred of these!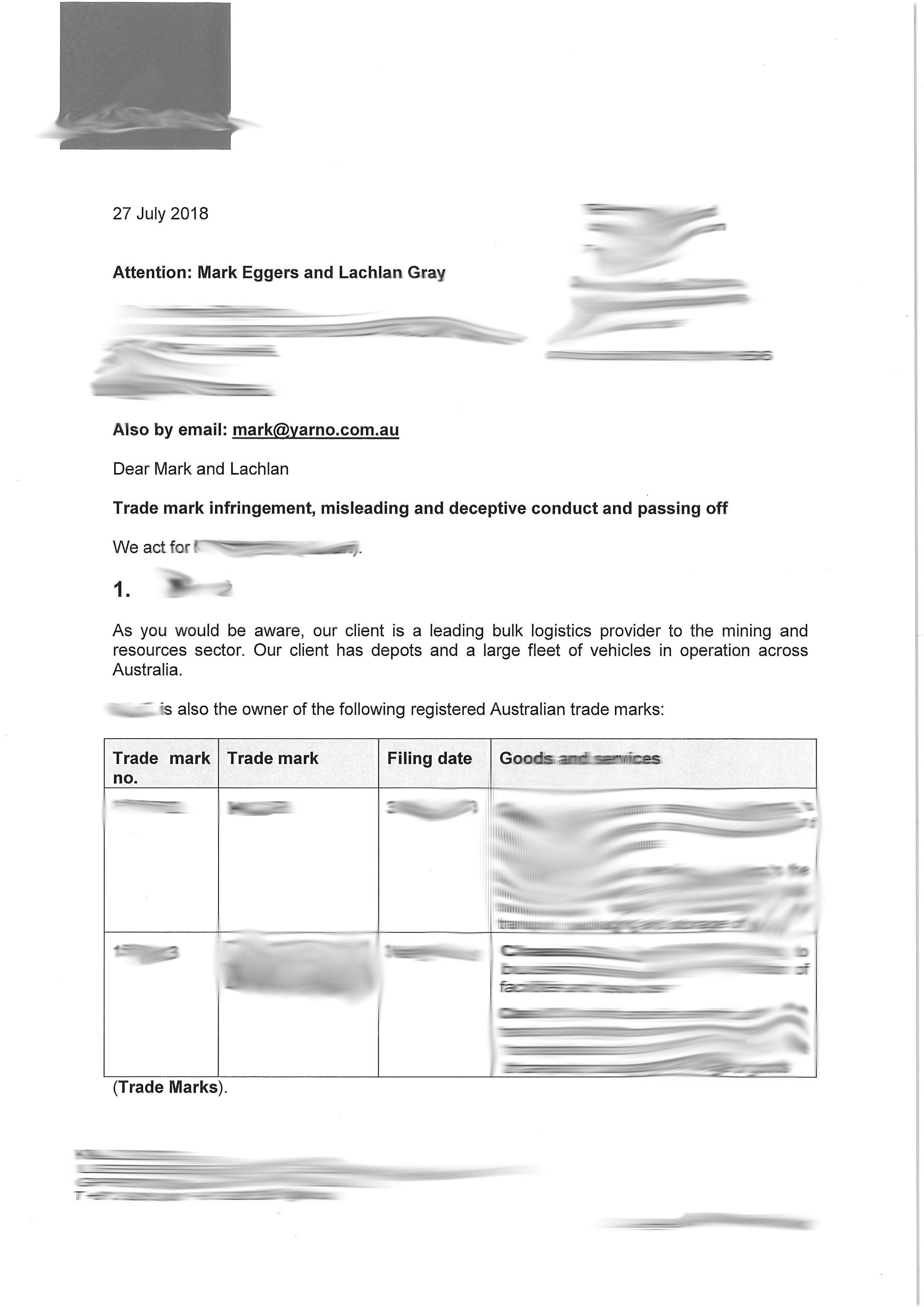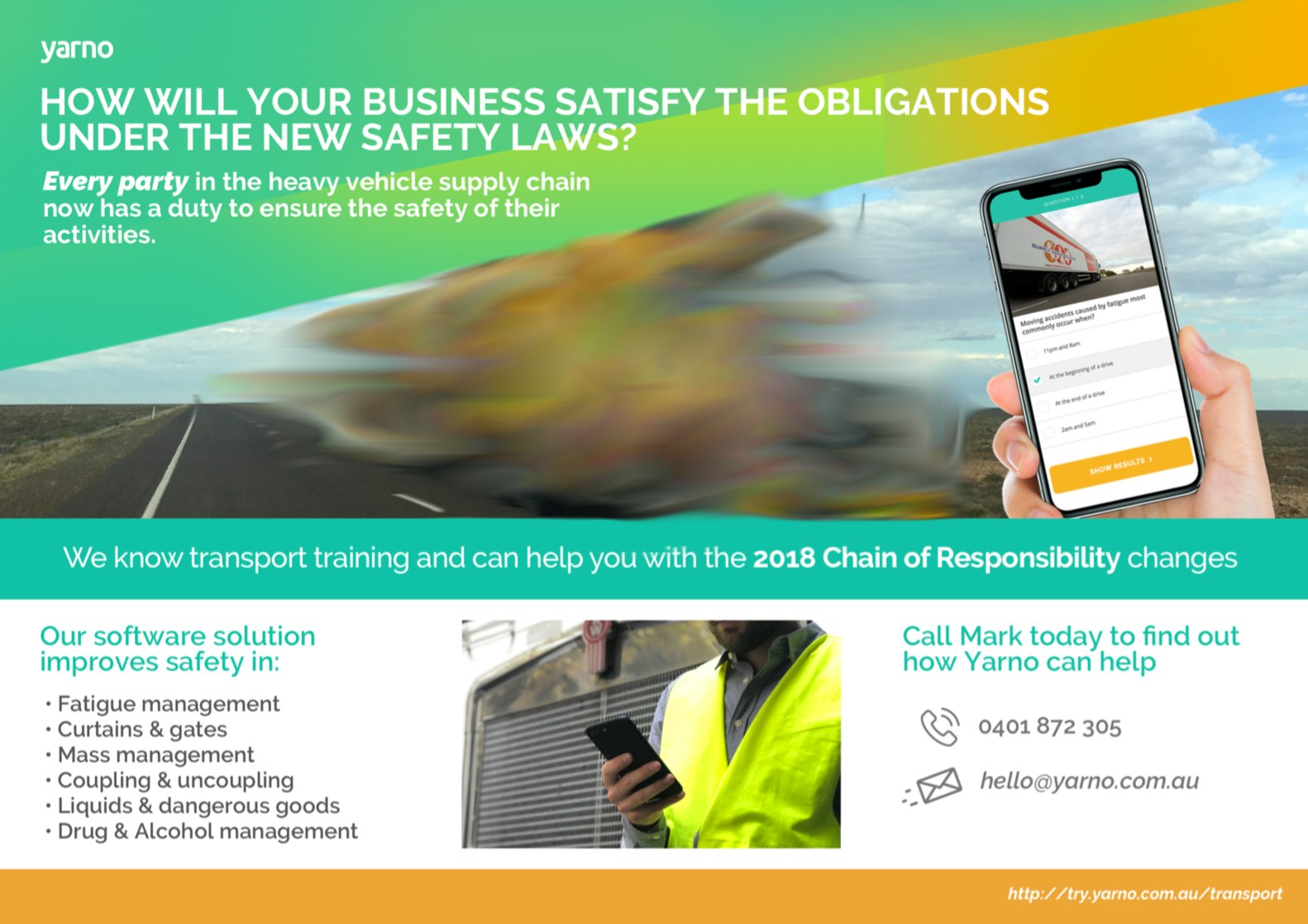 Positive Next Steps:
After doing a short evaluation of the entire project and why we think it fell short, I just couldn't let it go. It was a costly exercise that didn't bear any fruit.  And plus I had another 78 Slinkys still here in a big box under my desk. Then I realised that I was rewarding those who weren't even our customers yet, instead of thanking the brilliant customers who were joining us and creating their Yarno journey.  The Slinky is a cool toy - and one of our values here at Yarno is 'Delight the Customer' - so I figured we could use it as a way to say thank you for signing onto Yarno.  'Springing back from a safety breach' then became 'thank you for springing into action with Yarno' which fitted (almost) perfectly with our core customers in transport, retail and government. When paired with a handwritten thank you note, it's become a big hit with our customers! It's even become an internal joke in our team, and spawned its own custom emoji in Slack.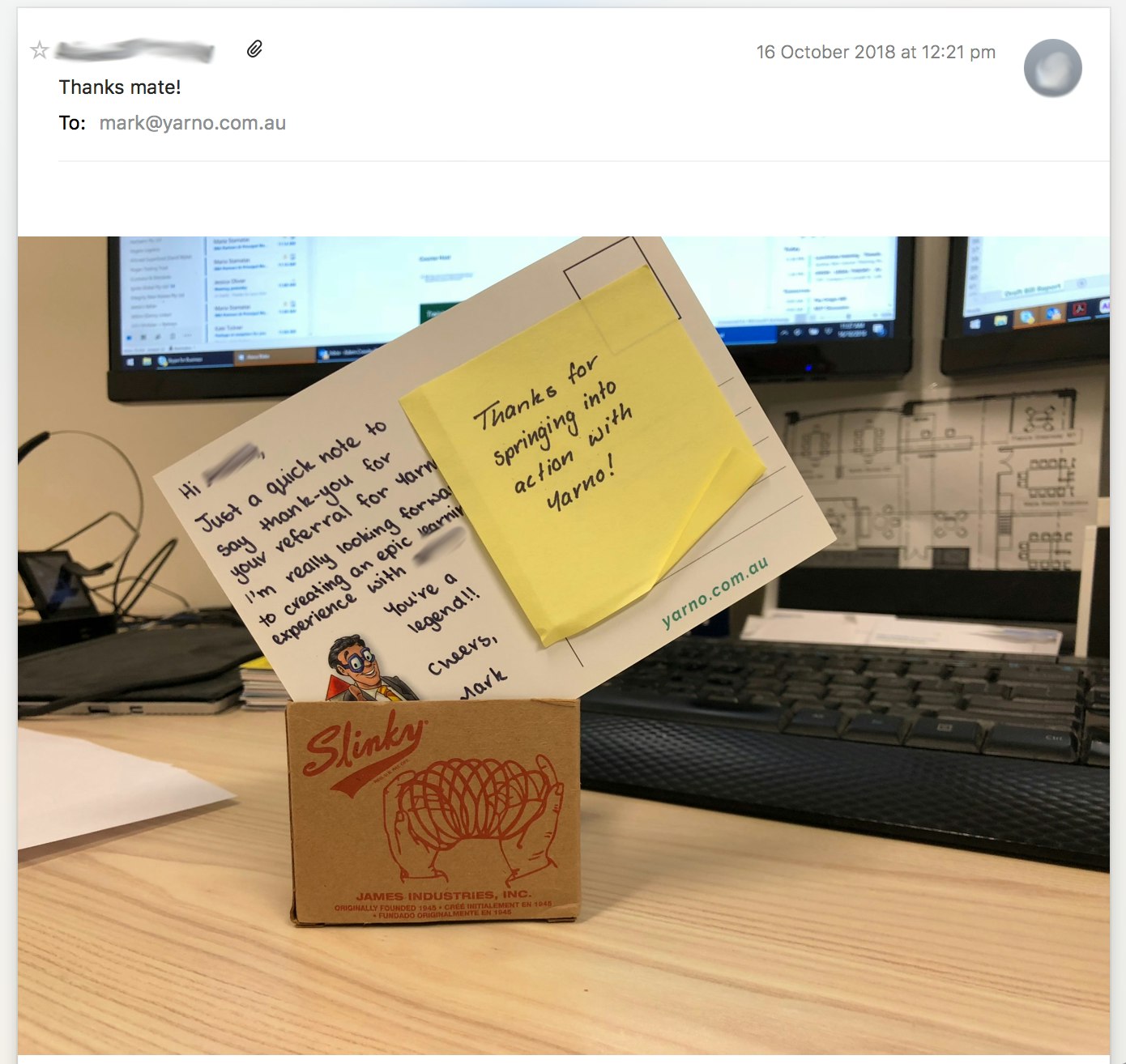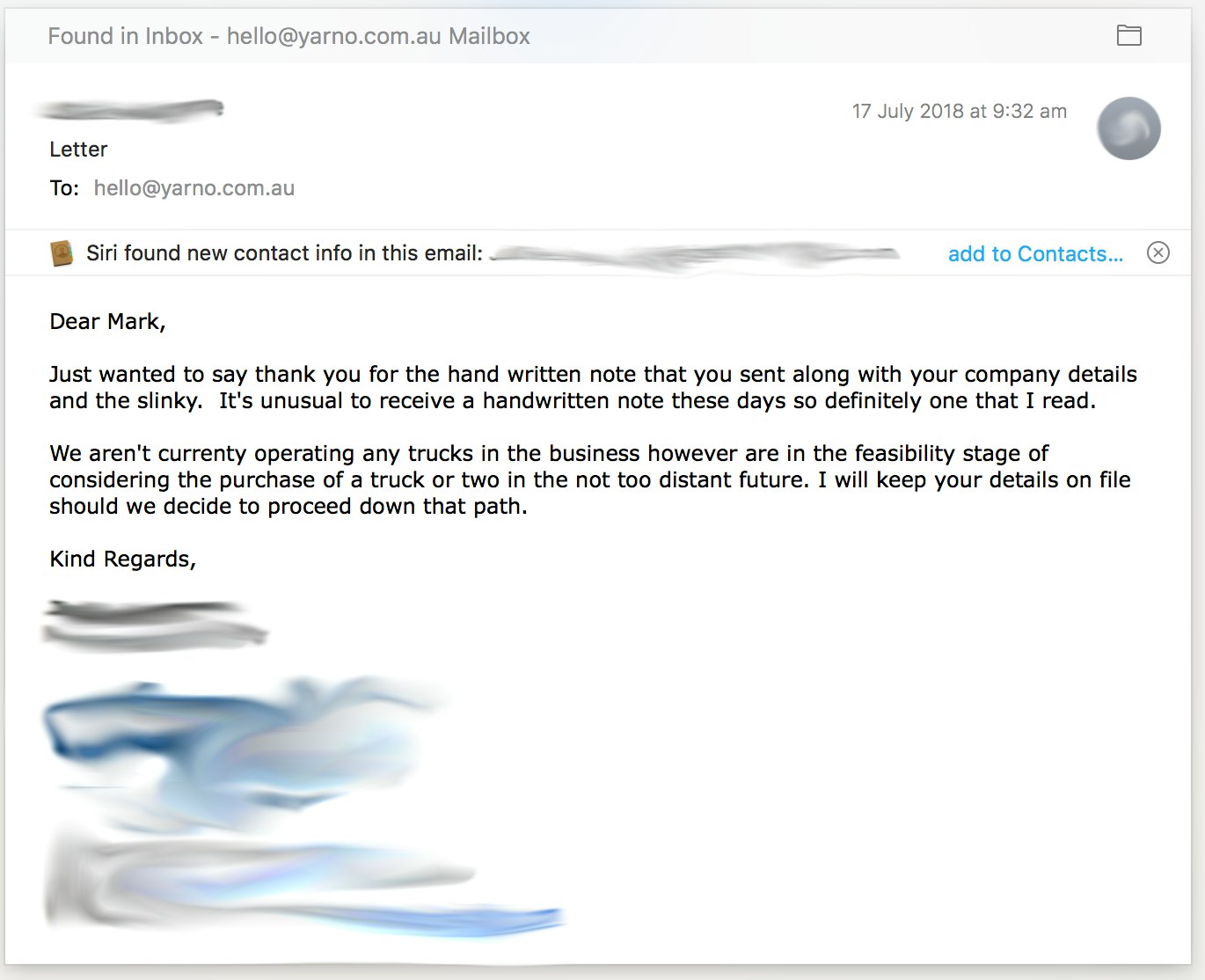 What I Learned:
Firstly, that customising anything and shipping it from the US is expensive!  Here's a quick breakdown.
Cost of Slinky, landed (150 units):  $2226.23 or $14.80 per unit
Cost of paper: $29.00
Cost of padded envelopes: $117.00
Postage: $9 per box (or $1350.00 total)
A5 Flyer Printing: $180.75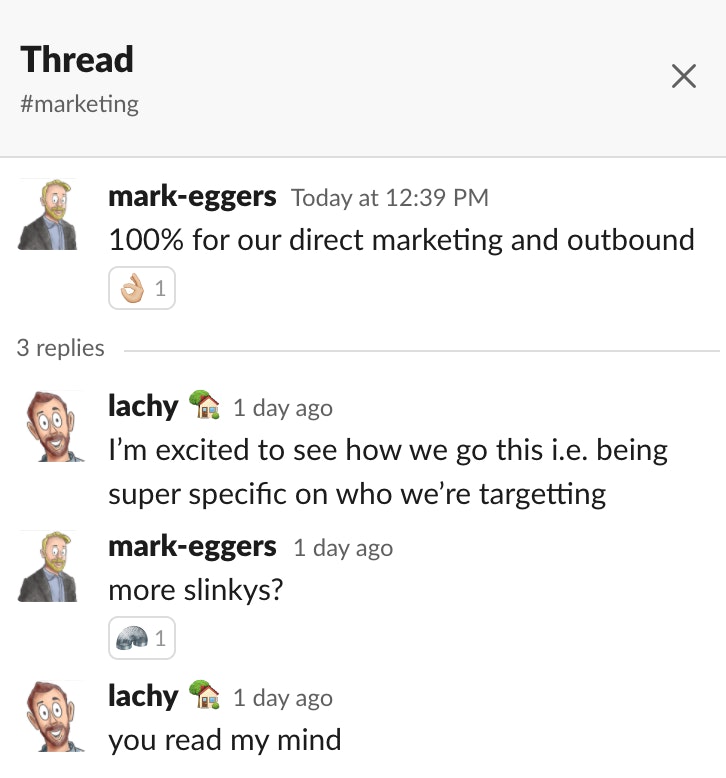 Total cost of project: $3,902.98 or $26.02 per delivered Slinky.
Secondly, and most importantly, is that I need to really think through my target audience and their buying habits. Our average sales cycle is 3-6 months. I don't think getting a slinky and a note in the mail is going to spur them to action and create immediate growth for our product.
Thirdly, accepting that failure is part of this process. Growth marketing is all about trial and error and performing small experiments to try and find the secret sauce. This exercise didn't help us scale immediately, but by delighting our customers and focusing on trying to keep them for the long term, maybe we've discovered something even more valuable?
Lastly, don't use a royalty free image if it still has another company's brand contained within it.  Nothing overrides this IP and you will get nasty legal letters.
And now I'm back to the drawing board on my big growth marketing ideas that don't scale. Other ideas are most welcome!