Last month, Yarno turned six!! 
They grow up so fast…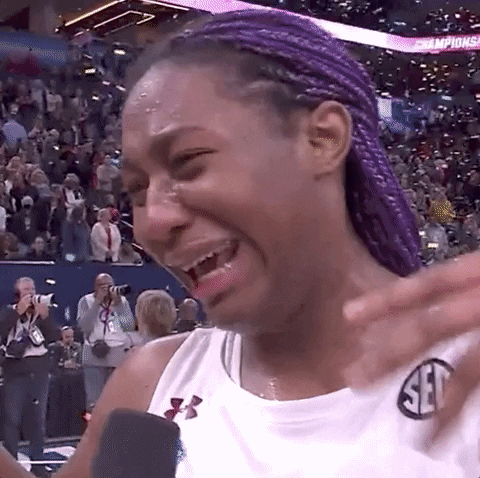 That's six whole years of learning and growing into the gamified microlearning platform you know and love.
And every six year old deserves their own birthday party.
For the first time in over a year, the whole Yarno team got together to celebrate Yarno's birthday in-person in Windsor, NSW. It was 2 amazing days of banter, cake-eating, brainstorming, trivia and honey-harvesting (more on that here).
Over a year went into planning this offsite (thanks to delays from lockdowns and border closures), and it really paid off! The 2022 Yarnoversary was one to remember.
So what did we get up to?
After getting into Sydney from sunny old Canberra (not), I spent the day before the offsite working in the Sydney ACU Hub with a large group of Yarnoers who also flew interstate for the offsite. It was a great way to 'soft launch' the offsite, getting to know some of the Yarnoers I hadn't met before, and figure out travel arrangements to the offsite.
The next day, we got up bright and early (by my standards) to make our way to Windsor. 
Our first day was filled with getting-to-know-you activities, trivia (Bridge is our Trivia Hosting Queen), improv (yes, we have our very own improv expert), free time with our fellow Yarnoers, and time to brainstorm in teams about Yarno's microlearning mission. (And yes, my team did win trivia, thanks for asking.)
As a fully remote company, it's important to have collaborative discussions where we can. Brainstorming can be tricky remotely, especially when we're talking about broad topics, so it was a great way to buckle down and see where everyone's head is at.
The Crowne Plaza Hotel kept us very well fed between activities, but the food highlight of the trip was, for sure, the Yarno birthday cake. Lavishly decorated in Yarno colours and macarons, the cake really tied the ribbon on the offsite - we were celebrating a birthday after all!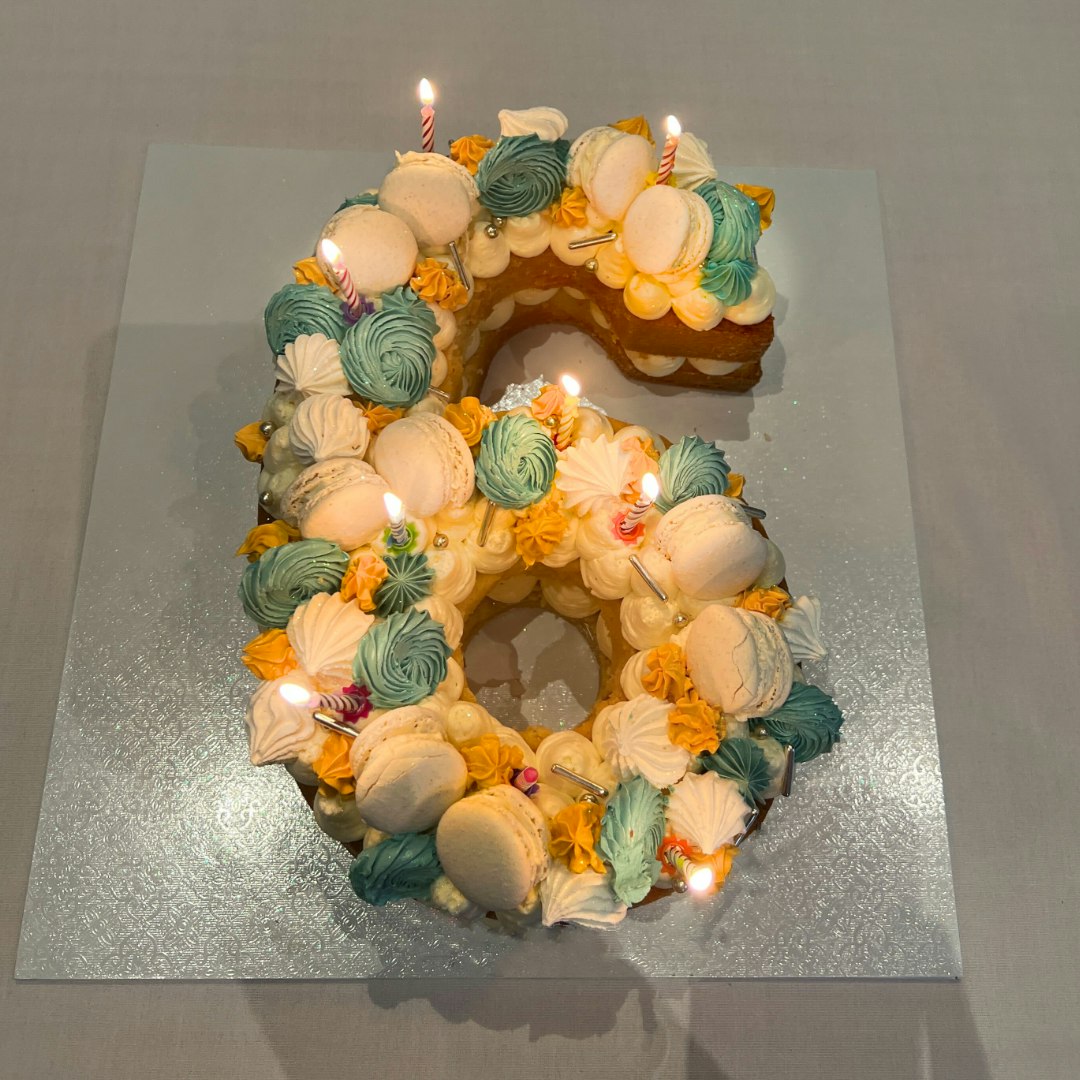 That evening, we were treated to a delicious dinner at the hotel's restaurant. Food brings people together in a way nothing else does, according to Ottolenghi (and who am I to question that logic?!), and it was a lovely opportunity just to sit down and chat. Chatting can be very tricky remotely, and while we love our group Zooms, it isn't quite the same as a sit down conversation about nothing.
If you've never seen a group of people competitively playing Articulate in a hotel bar at 1AM, you've never been on a Yarno retreat.
Our next day's activity was a honey-harvesting activity with our partner Rooftop Bees. We were split into groups and got to see how honey is produced and extracted. It was a great opportunity to learn more about our friends in the Yarno hive, and how they work together as a team to produce something amazing. (Most importantly, we got to take home a jar of the honey we'd extracted, plus a tube of beeswax lip balm!)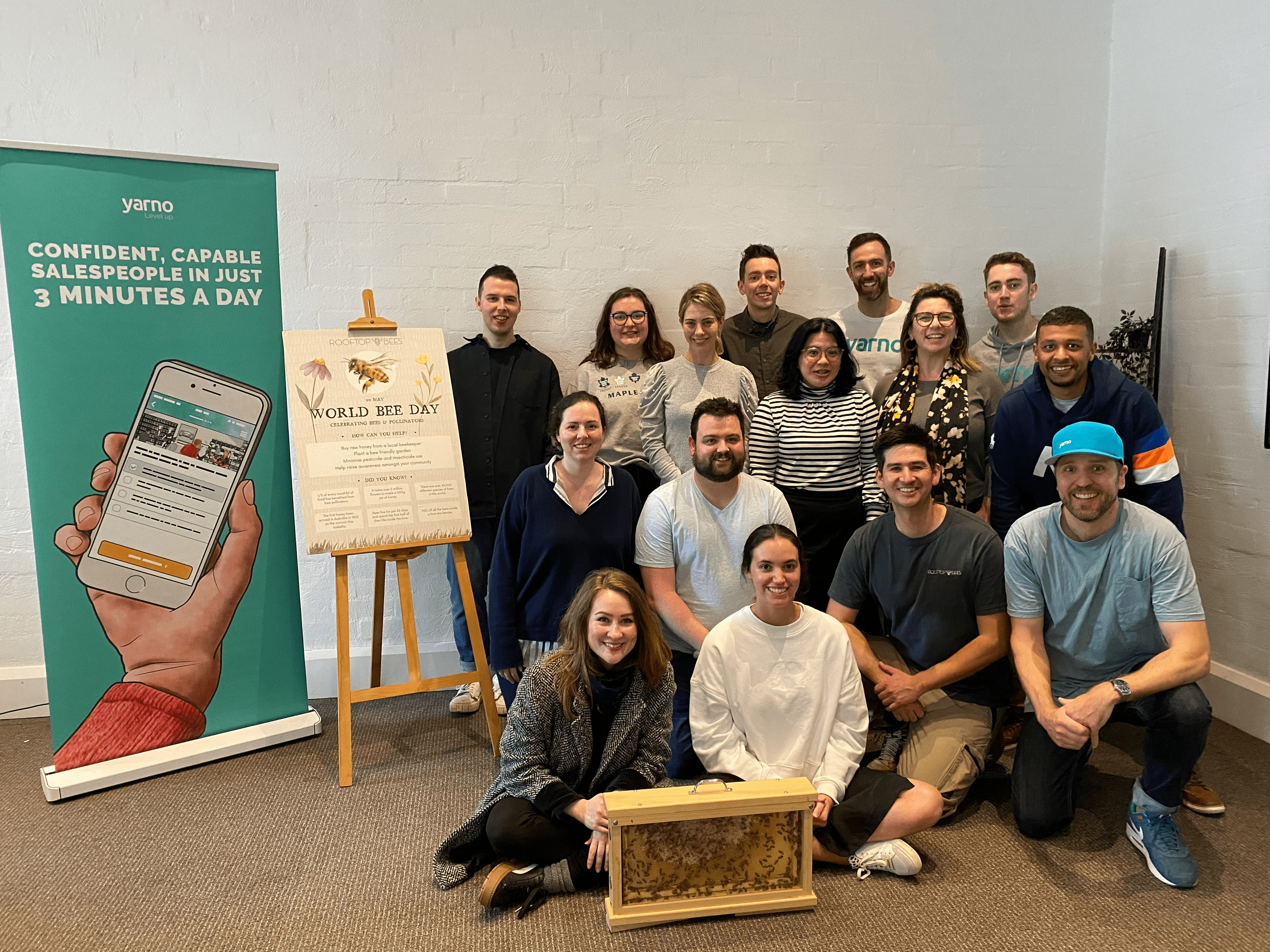 After lunch, we said our goodbyes and jumped back on the train to Sydney.
Being able to catch up in person was such an amazing experience. I think we all built stronger relationships across the team, and we'll be able to carry these back into our remote work. 
It really hammered home how special and diverse our team is. We all come from different walks of life, but are united by a love of learning and competitive board games.
Our resident videographer Mark put together this amazing video of the offsite, if you want to see what whisking away 14 microlearning experts away to Hawkesbury might look like: