Employee onboarding is a critical phase that sets the stage for success, both for your organisation and the individual. Yet, all too often, companies unwittingly commit avoidable mistakes that undermine the onboarding process. Let's take a glance at 5 "don'ts" of employee onboarding that just might challenge some conventions.
1. DON'T - Give your newbie everything they need to succeed
Why not?! Finding it themselves can build confidence and help it stick.
Some of the best people leaders love to prepare a thorough onboarding process that includes all the information anyone will ever need, including how to complete every process in every workflow. 
It's generally accepted that finding a solution to a problem yourself rather than being handed the answers helps you remember what to do for next time…
That dopamine hit we get from figuring things out should not be underestimated. A sense of accomplishment amongst the anxiety of a new job is never a bad thing.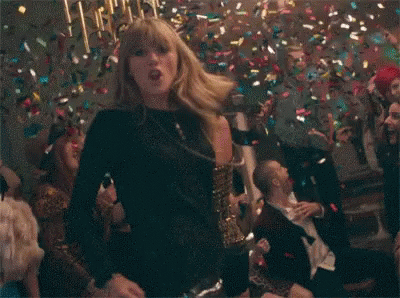 There are a few problems with handing out information like it's Taylor Swift concert confetti:
It is highly likely this kind of approach will require your newbie to spend the whole first month in training sessions. Sounds a tad demotivating and dull doesn't it? Goodbye, retention chances… 
Being taught huge amounts of information isn't the same thing as learning huge amounts of information. 
This approach leaves zero opportunity for problem-solving skills to be used.
Too much information can be overwhelming and sometimes a little bit scary… "do they expect me to understand all this right now!?"
What we need our team members to be able to do when facing a new challenge is to know how to decide where to look for the answers, to be comfortable saying the words "I'm not sure yet, but I'll find out", and to commit to continual growth with a Beginner's Mind. 
2. DON'T – Try to figure out your new starter's learning style on their first day on the job
Why not?! Because the way we like to learn can change depending on the context – the learning environment, what we're learning, and what we're doing with the information. Give your new starter a bit of time to understand their new workplace and you'll be able to work together to create a successful learning plan that works for you and them.
While giving your new starter time to work out what their specific preferences look like in their new role, it makes sense in the meantime to draw on the info and insights you've gleaned from them during the hiring process:
What strengths of theirs have you already identified that you can start maximising straight away? 
What growth areas can you start to consider and target?
Most importantly, using the information the new starter has shared with you shows that you value what they have to say and consider details about them worth remembering!
3. DON'T – Have your newbie trained by one person or "buddy"
Why not!? Because onboarding should be collaborative!
Even if your new employee will be doing the same role as an existing member of your organisation, it's incredibly important to ensure they make early connections with other people in the business.
Not only are you involving Subject Matter Experts and diversifying the newbie's first weeks (because most of us do tend to zone out by the time we have listened to one person talk for hours and hours), you're also creating a unified team, and building them a support network early. This also stops process assumptions from coming into play and incorrect processes from being shared within teams. 
Why not consider having:
The HR or payroll team show them how to apply for leave 
The IT department run a demo on system access and cyber security
A senior manager or culture leader run a session on organisational culture
And consider using Yarno!
Before my first day at Yarno, I went through a pre-boarding quiz that spanned over two weeks, using, you've guessed it, Yarno! Yarno's microlearning platform is the perfect tool for the job.  So, instead of a 20-page onboarding manual to read, the Yarno team has extracted the key onboarding info and broken it down into bite-sized chunks, in the form of this daily quiz. Thank goodness! 
Every morning, I received a link in my inbox to answer 2-3 multiple-choice questions on all things Yarno.  If I didn't know the correct answer, which to be honest I didn't know many of, I was taken to the explanation screen with in-depth information on the correct answer, as well as additional resources (such as videos, articles, podcasts), should I wish to find out more. Any incorrectly answered questions were served up to me again after three days (this is a technique called spaced repetition which serves to reinforce the knowledge).
I really valued being able to do this in my own time, before my first day, as it definitely helped with those first-day nerves. Not only that, it was really fun and a great way to learn more about the product I was about to start supporting customers on! 
I really recommend offering your new starter a variety of ways to be onboarded and upskilled.
4. DON'T - Set your new starter any long-term goals
Why not?! They should set their own goals with your help.
Setting your employees' long-term goals for them isn't going to result in the best outcomes. What is likely to improve performance is setting your team up with an ownership mindset from the beginning. 
By having your employee set their own objectives:
They feel ownership
They feel trusted
They are far more likely to reach their goals
An ownership mindset is a proactive approach where individuals embrace responsibility, take initiative and actively contribute towards their objectives. An ownership mindset within an organisation fosters the empowerment of individuals to be responsible for their own success. Atlassian has some great information on this in their article: How to cultivate an ownership mindset on your team - Work Life by Atlassian.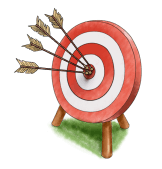 5. DON'T – Complete all their learning in the first 3 months
Why not!? Whilst 3 months is a great amount of time for a thorough onboarding program, it's important to make sure they (and you) always keep on learning!
It can be easy to think of learning as just something we have to do when in a new role or when taking on additional responsibilities, but it's so very important to be continually learning both new information and skills and revisiting what has already been covered. 
This is because:
Our brains are leaky buckets, revision embeds knowledge 
Learning keeps our brains agile 
Investing in learning makes employees feel valued
Doesn't it just make sense to have a team that knows more?!
Okay, but what now then?
Employee onboarding is a pivotal process that is an early indicator of success for new team members. A Glassdoor article from 2018, Ongoing Onboarding: How to Make the First Six Months Count - Glassdoor for Employers, indicated a "highly effective" onboarding process, resulted in employees being 18 times more likely to feel highly committed to their organisation with 89% of employees who went through effective onboarding feeling "strongly integrated' to the culture of their organisation. By challenging the current norms we can create more personalised and engaging onboarding experiences. It also isn't likely to be breaking news to anyone the significant impact a great onboarding has on new hire productivity and retention! 
Remember, it's essential to:
Understand your new employee's learning styles
Involve various stakeholders in the onboarding process
Encourage independent problem-solving 
Foster ownership and goal setting and 
Prioritise embedding a learning culture which lasts beyond the first few months. 
Who knows, maybe you'll end up with empowered and motivated employees who will be great contributors to your organisation's growth, maybe we'll start to learn a little more from our new starters than we have been, and just maybe they'll stick around and help our businesses grow. From where I'm typing, it certainly seems worth a shot.