Case study
Mental Health Victoria increases learner performance by 21%

Thanks to Yarno for the incredible support, from the pilot all the way through to launching our program nationwide. They are wonderful people to work with - friendly, flexible and have a strong focus on partnering together to achieve learning goals.
Features used
Embed campaigns
Who they are
Mental Health Victoria is the peak body for mental health in Victoria. They work with a wide range of organisations to help improve the broader Mental Health service system. Their purpose is to ensure that people living with a mental illness can access effective and appropriate treatment and community support to enable them to participate fully in society. 
One aspect of this work includes the provision of professional development programs to workers delivering mental health services, including workers delivering 'recovery-oriented psychosocial disability supports' as part of the National Disability Insurance Scheme (NDIS). In developing the 'recovery-oriented psychosocial' capabilities of NDIS Support Workers, MHV recognised that they would need to respond to certain challenges.
The challenges
1
Remote, mobile, dispersed workforce
NDIS workers are largely sole traders, who effectively work for themselves. NDIS Psychosocial Disability Support workers assist people in their own homes, so they are highly mobile, work in all sorts of organisational structures, and their links to offices and management structures are largely virtual.  
2
Diverse and Time-poor learners
Support workers are out on the road, supporting people full-time — they don't have the luxury to spend time in a training room or conference. MHV's traditional classroom-based programs weren't viable for this workforce, where securing even 1 or 2 days of 'offline' time for learning was too challenging to be effective.The Professional Development programs needed to accommodate the different learning requirements of the support workers and their employing organisations' management and supervision approaches, with learners coming from a diverse pool of experience levels and specific roles.   
3
High level of detail
Support Workers working with people who have a range of mental health conditions need to be across not only critical mental health knowledge, but a broad range of capabilities relating to participant care, relationship building, responding to crises and more — no small feat for any type of training initiative! 
Mental Health Victoria's objectives  
Given the above, there were two clear objectives; To develop and deliver a professional development program that:
Delivered learning in a way that met learners' unique working environment and challenges, and
Up-skilled the learners in 'Recovery-oriented Psychosocial Disability' capabilities, i.e. the skills and knowledge needed to provide effective support to people with mental ill health (Psychosocial Disability) as part of the NDIS program.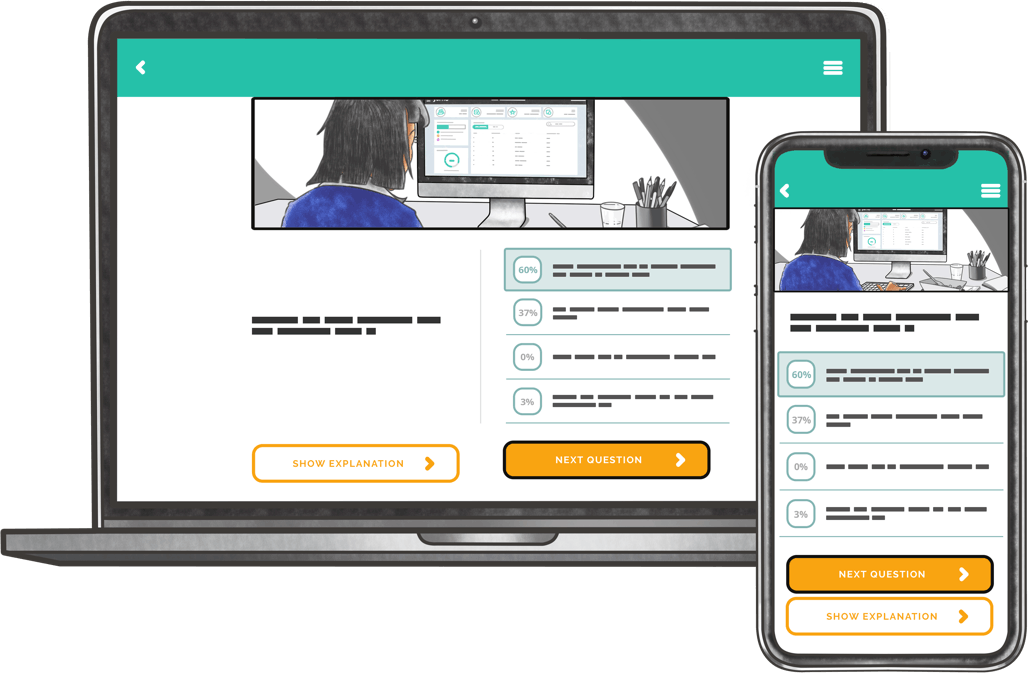 How did Yarno address these challenges?
Mental Health Victoria and Yarno collaborated to provide the microlearning component of the Psychosocial Learning Hub — an initiative that provides training for NDIS providers and workers offering support to people living with a psychosocial disability. The initiative offered 600 free learning places in 2020, across over 70 organisations.
Bite-sized, just in time training 
While Mental Health Victoria involved their existing, LMS-based learning materials stored in the overall learning program, Yarno was the perfect way to get the need-to-know information across to supervisors and workers in an engaging way.  
Mental Health Victoria described the Yarno microlearning campaigns as the 'heart' of the whole learner experience through the Psychosocial Learning Hub. The bite-sized, remote-friendly nature of Yarno has been crucial to the success of the program, given the dispersed nature of support workers, and the variation in policies and procedures across different organisations.
Learning content flexibility 
One of the biggest challenges was the sheer volume of content that supervisors and workers needed to be across. So we figured: why not split it? Learning was split into 7 modules, with a Yarno campaign created per module — as well as rolling burst campaigns to capture any learners that missed the standard campaign flow. Not only are Yarno campaigns created to be flexible, the quiz content itself can be changed on the fly to respond to the changing needs of the mental health industry.
Contextual, personalised remote training, at scale 
As a geographically and organisationally dispersed group of learners, learning at scale was a solution Yarno needed to provide. The campaigns reached 600 learners from over 100 organisations, and sign-up was as easy as clicking a link to join. According to Mental Health Victoria, Yarno has a unique ability to give the learner real life scenarios and context for the learning materials, allowing the NDIS Psychosocial Disability Support Workers to 'see' themselves and their work, in the content.
Key results

Learner performance improved 21% between their first and second question attempts 

16 campaigns were launched, with learners answering questions over 60,000 times

Overall active completion rate was 89%. 

Achieved an NPS score of 40.

26% of learners surveyed said that they feel safer carrying out their work.

57% of learners surveyed said that they feel more confident in their job role.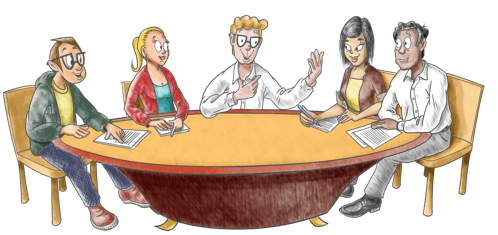 Learner feedback on the Yarno campaigns
Learners were able to engage with the manageable bite-sized chunks, while also being literally on the job (or at least parked out the front of their client's home, a couple minutes early!). This increased the learner's opportunity to apply what they'd learnt as they were working with their clients.
There were improvements in workers' listening skills and keeping the persons' needs, preferences and choices at the heart of the services delivered, with learners reporting:
"I listen more and do so with more compassion" 
"Have learnt to be more patient and understanding"
"I hopefully have become more mindful of clients' needs and wants not just getting the job done"
"Becoming more aware of when I am subtly pushing my own agenda of what I feel is right for the person versus what is their choice"
There was also an increased awareness and understanding of the specific needs of people with psychosocial disability:
"I have more understanding about how their disability impacts on their day to day lives"
"I have changed my language"
"I understand trauma more and take it into consideration"
"I am more aware of the breadth of psychosocial disabilities and can better assist those customers with more complex needs".
Learner feedback on using the Yarno platform
"I love the way the questions are spaced out each day so you can always have time for them, and they stick in your memory as you are regularly refreshing."
---
"Short and sweet every day reinforces learning and makes it manageable to complete regularly. Also lots of great links to relevant and helpful information."
---
"Well presented, enjoyable way of learning and refreshing relevant information to keep workers updated in regards to their skillset." 
---
Yarno's backend data showed a wide range of times and devices used by learners to complete their learning, showing the flexibility and choice that Yarno afforded learners was a key part of the success of the campaign
Ongoing Yarno usage
We're excited to continue working with Mental Health Victoria in helping NDIS support workers access the training they need, while also feeling supported in their professional and personal development.