On the 13th of April, the Yarno team jumped on Zoom for a beeswax candle-making session. Wait… a what?! 
As part of our partnership with Rooftop Bees, we were each sent individually wrapped candle-making kits that were comprised of wax sheets cut into different sizes, and enough wick to turn each of them into homemade beeswax candles.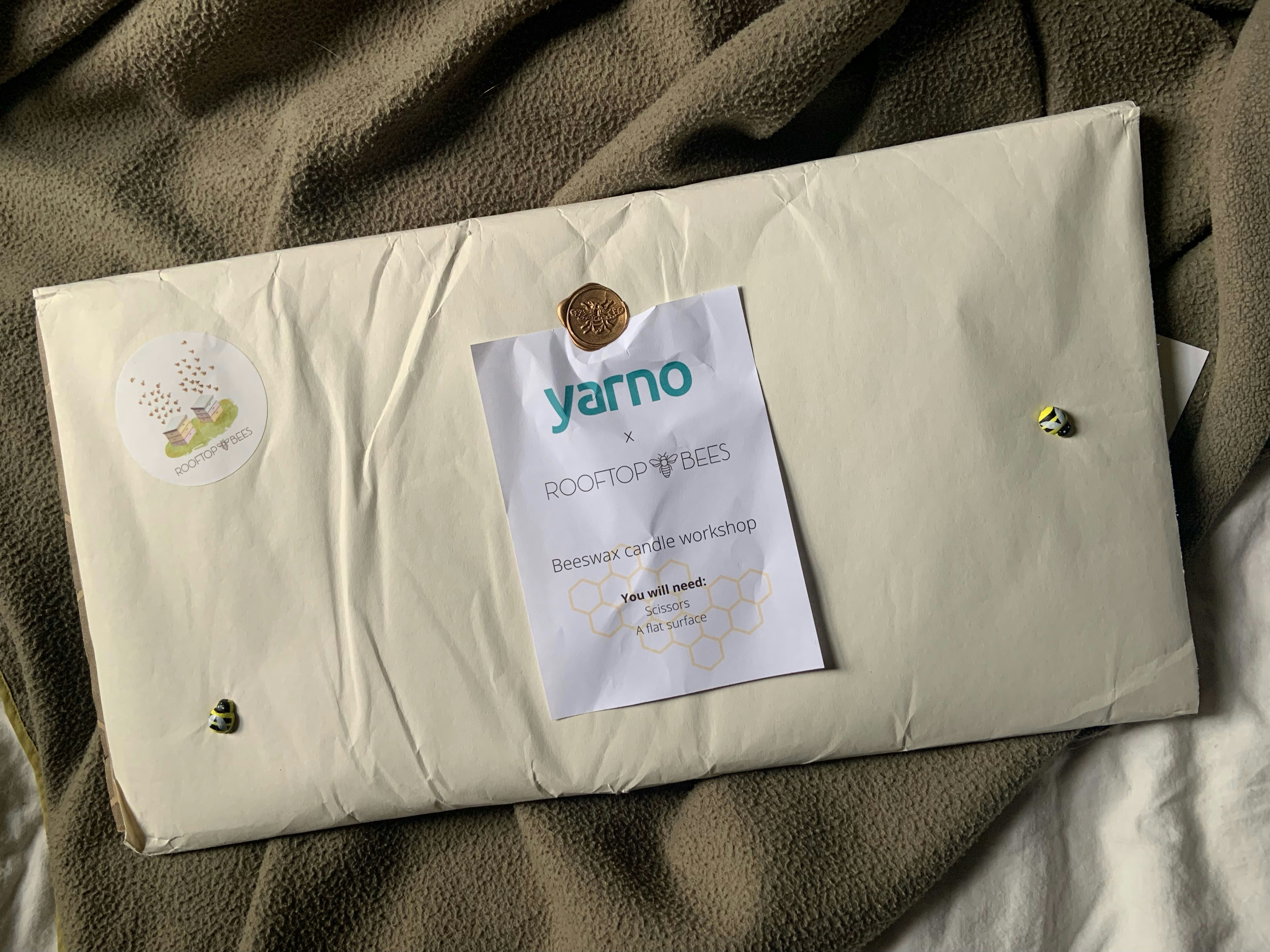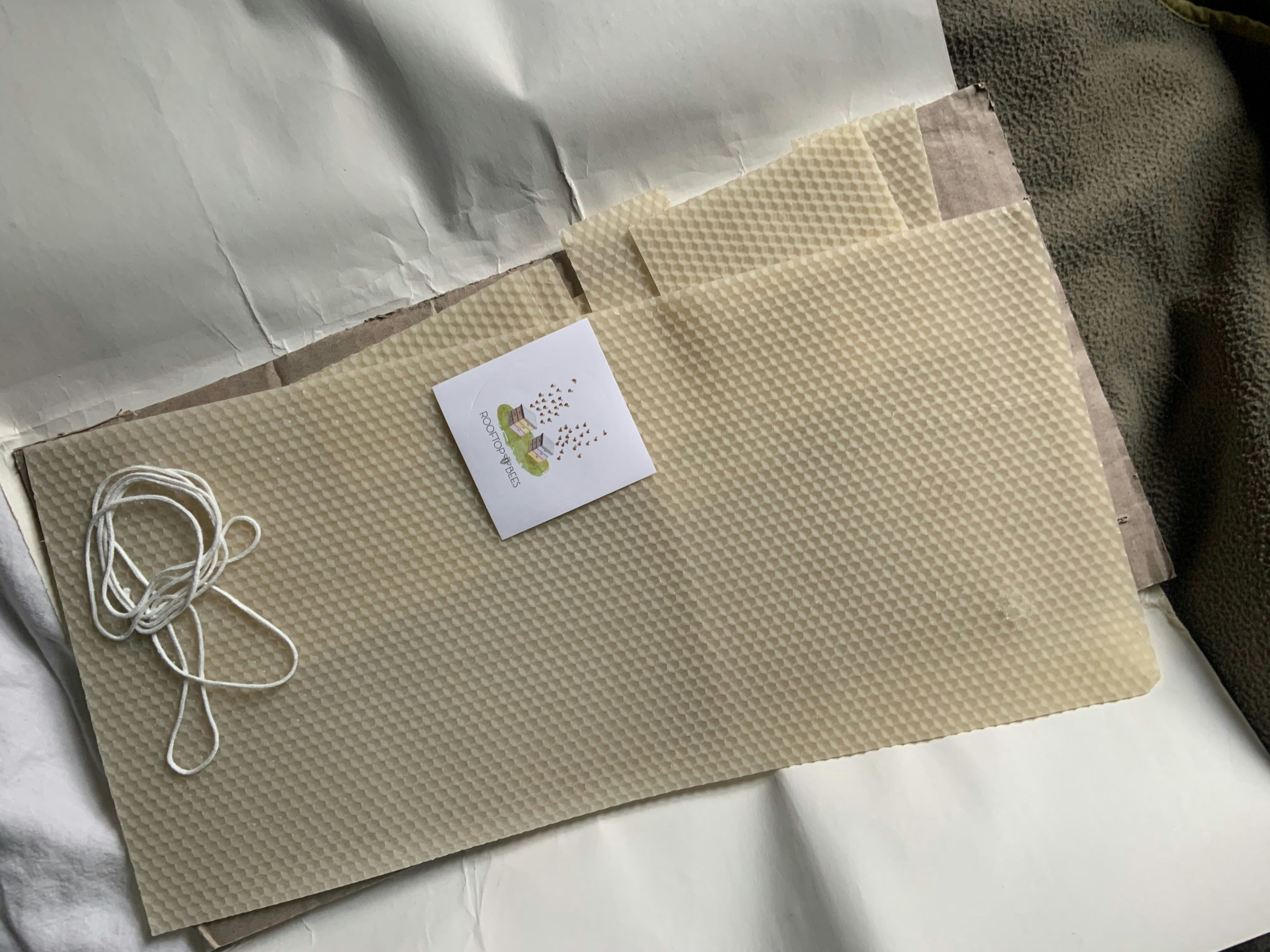 As a remote team, it's important to all of us that we are able to incorporate interactive and social activities into our week as a bonding experience - and what better way of getting the team together than to try something new that is both educational and sustainable?!
It was great to touch base on how the Yarno hive is going, learn more about the busy goings-on of our 30,000 winged and stripey teammates, and channel our inner Jan Levinson.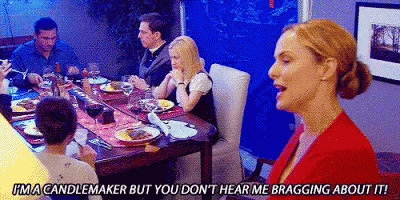 Our session opened with John from Rooftop Bees delivering a pechakucha (our preferred presentation style!) all about beeswax - how it's made, and its many merits. Turns out there's a lot to know!
Did you know, for example, that 8-10kg of honey is required to produce just 1kg of beeswax? Given that it can take bees a collective 4 million kms of flying to collect just 1kg of honey, the wax is a pretty hot commodity.
Wax is essential for a beehive's survival. It is what they use to construct combs in the hive, where they raise their broods and store food. Wax cappings are produced to make sure food and honey is stored securely. Female worker bees produce the wax through their wax glands, which convert honey into wax by extracting the sugar. Pretty impressive, right?!
In order to make beeswax products, wax is extracted from the hive through a few different ways. Firstly, it can be collected from the capping that bees use to seal in honey. Secondly, it can be extracted by melting down old frames where there is usually a fair amount of waxy residue. Thirdly, excess wax can be collected from inspections.
Once it has been collected, the wax is melted down at 60 degrees. Melted, it can be formed into, well, whatever shape you need it for, really. Our wax had been pressed into sheets with a familiar beehive hexagonal pattern in it.
Beeswax is an organic wax that removes toxins and purifies the air. According to public health information, 1 in 3 people report having health-related problems from fragranced products such as candles. Natural beeswax burns hotter, brighter, and longer than soy and other types of wax, and is completely fragrance-free, making it perfect for candles. Instead, you get the soft scent of honey - which in my opinion is much nicer anyway!
I'd never made candles before, but I, like I'm sure many Yarnoers, suspected it could have been my true calling that I just hadn't yet had the opportunity to try out. 
The way we did it was actually a really simple process - and very therapeutic. Our beeswax sheets were soft and malleable so we were able to roll a wick inside the candle. Then, it's as easy as finding a box of matches and grabbing a plate to collect any melted wax!
Another way to make the candles is to melt the beeswax into a candle mould, which can make a variety of different shapes. You can also dye or press things like dried flowers to the wax to change things up and make a more decorative candle.
While I can't say I'll be chucking in my Yarno job to jumpstart my own candle-making business anytime soon (unless there's a market out there for crooked candles…may need some more practise!), I really did enjoy the experience and am very excited for my next moody reading sesh complete with ambient honey candles.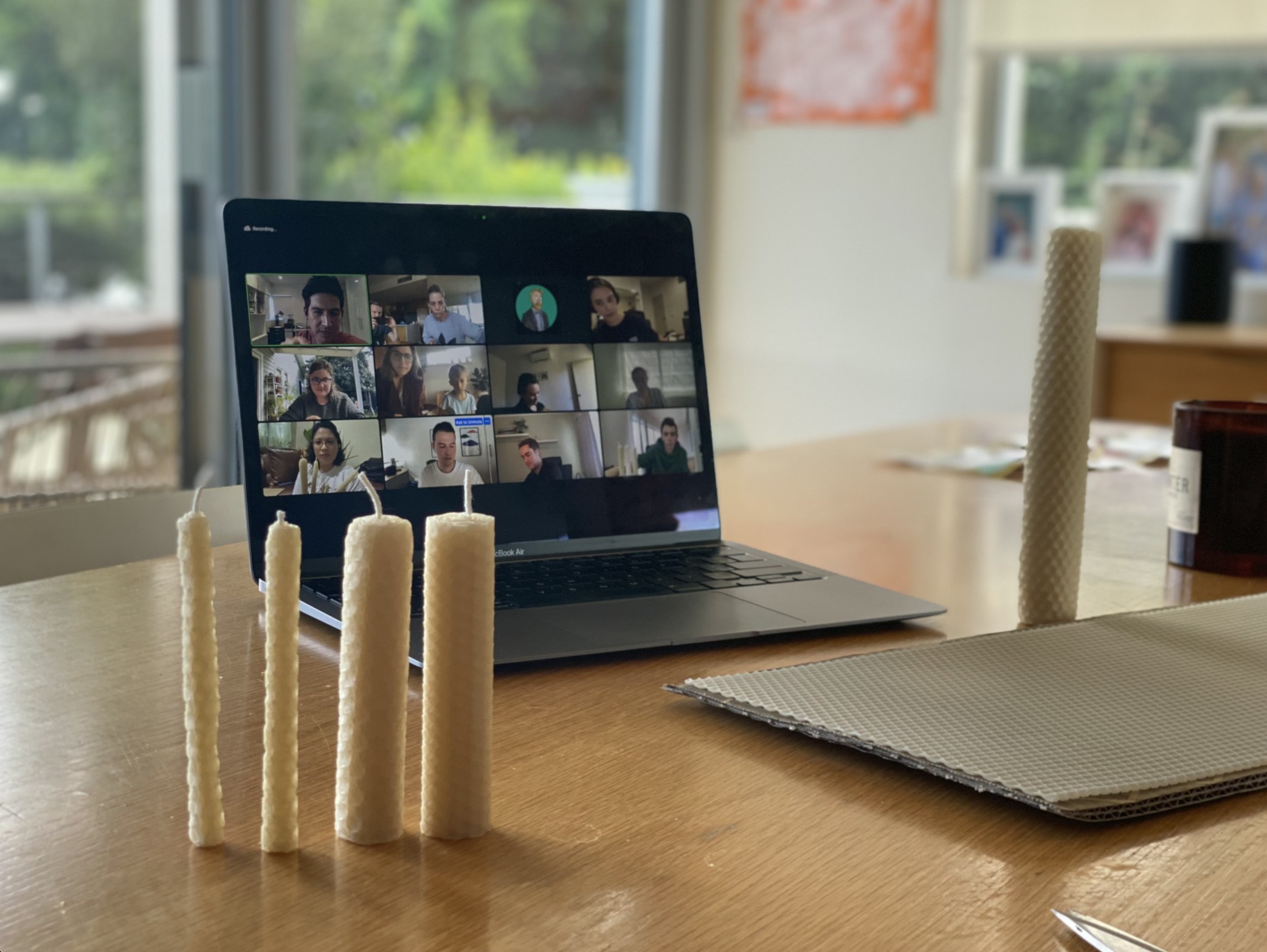 Being able to incorporate some fun and different activities into our calendar is great for our team morale. We all loved the hands-on activity, and even had some kiddos on school holidays join in!
I think we were all a bit surprised to learn that scented soy candles do more harm than good - and that birthday cake candles are usually highly toxic! Next time we're looking for a bit of ambience (or there's a blackout) we'll make sure to reach for our beeswax candles instead of something heavily fragranced.
Some of the team have already tried the candles out and found that birthday-sized beeswax candles burnt for much longer - around 2 hours! - and were completely non-toxic. 
Huge thank you to Rooftop Bees for facilitating this session! The team had a great time, and it was a great way to get together (on Zoom) and have a bit of fun before the Easter break.
Read more about our partnership with Rooftop Bees here.