I am a massive nerd.
So when it comes to LARPING (live-action role-playing), I'm all in.
Throw me in a wizard's robe and I'll play 20 rounds of Dungeons and Dragons without any breaks.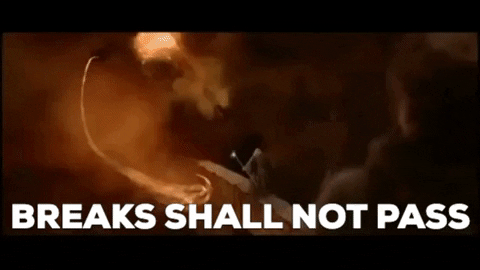 But role-playing isn't just great for releasing your inner goofball. Believe it or not, role-playing offers a whole host of benefits that can help with your professional life, no matter your industry. Not only can it help staff on a personal level but it's also an excellent way to upskill teams and prepare them for real-life situations they may encounter out in the field, before they happen.
Role-play In the Customer Service Sphere
While you can create a role-playing scenario for just about any workplace environment, with any team, no department gets the most out of role-playing quite like customer service.
Your customer facing teams will face a plethora of trials and tribulations in dealing with all manner of customer queries, the good, the bad, and the ugly. With that, regular role-playing activities will help prepare them so that they aren't thrown a curveball when it comes to dealing with tough situations.
What Are the Benefits?
So what are the other benefits of role-playing, aside from ensuring your staff aren't blindsided by those curly customer queries? Well, there are a few! 
Builds confidence: By using role-playing when training staff on how to prepare for a variety of scenarios, you'll help build the confidence of your team. Not only will they feel more prepared to deal with situations as they come but they'll also gain greater self-confidence when they see how capable they are during training.


Helps staff think on their toes: Role-playing is also great for helping staff use all that juicy grey matter in their brains. Regular sessions prompt participants to explore ideas, think laterally, be creative and employ problem-solving skills that boost brain activity and keep the mind sharp.  


Improves social skills/ build bonds: The lack of contact between staff (especially if your team is working remotely) can be challenging, especially when it comes to keeping staff social skills on point. Not only will role-playing exercises amongst staff (whether in person or virtually) help to prepare them for dealing with customers but it also helps them to build rapport with one another.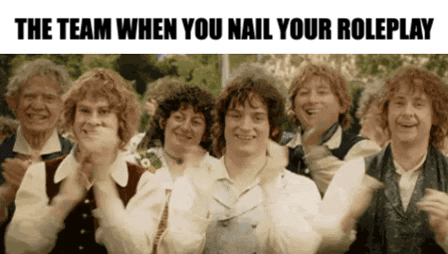 4. Prepared staff = happier customers: When all is said and done, your customer service staff are there to help support customers in a way that makes them feel like their queries have been actioned and their needs met. By achieving all the above, role-playing will ensure better support services and ultimately, happier customers who will have the pleasure of dealing with your fully prepared team.

What Does Role-play Look Like?
While there's no best practice framework for the PERFECT customer service role-playing scenario, you can draw inspiration from some real-life situations to create problem-solving activities that'll really make your staff think. Here are some tips on how to get started. In fact, the best way to get started is by 'finishing' and then working backwards. Here's what I mean...

1. Think about the desired outcome: Instead of trying to think of a situation for your staff to role-play, think of the desired outcome you want to achieve after the session. Perhaps it's to teach staff about sharing a compliance document in a unique situation, or for staff to understand and enact specific procedures. No matter what it may be, start off by thinking about the end result you have in mind.

2. Create a scenario where the desired outcome would be the best solution: Now that you know what you want to achieve by the end of the session, you can devise a scenario where that outcome should come about. Try to draw from your experiences at work to help you get started. You can even get together with a group of colleagues who can shed light on real life situations they've experienced when dealing with similar issues that led to the desired result.
Some examples we've used at Yarno in Courageous Feedback role-play sessions are:
Finding out you have been mispronouncing a customer's name, to practise empathetic conversations.
An internal conversation with a staff member to encourage them to include their email signature in emails to customers, to practise how we communicate internally.
A disgruntled customer is unhappy that their out-of-hours emails are not replied to quickly, to practise de-escalating frustrated customers.

3. Create characters within your scenario: Finally, create characters in your prepared scenarios that your staff can role-play, and be creative too! Role-play is always easier when you make it fun - experimenting with different scenarios and swapping around the actors gets everyone involved and guarantees everyone will be engaged. Try carrying over characters from your previous role-play - a good inside joke always gets a chuckle!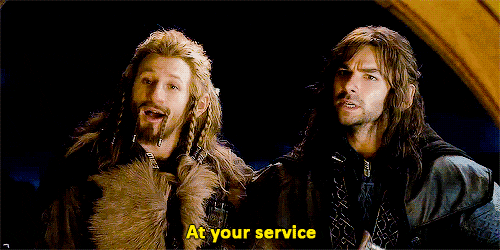 (Last Tolkien gif, we swear!)
No matter who you end up with, you have free reign to be as creative as you like and we reckon the more creative, the more memorable your role-playing sessions will be.
If you've got a role-playing scenario that's worked well for your customer service team, we'd love to hear about it! Feel free to also get in touch to share your fun anecdotes or ask us how we're revolutionising as many facets of our own business as possible through the power of role-playing!