Yarno admins get excited - setting up a Yarno campaign has just become even simpler!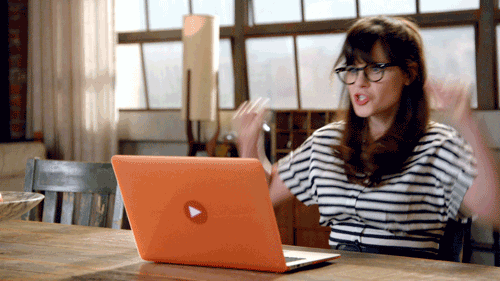 We are always on the lookout for ways to improve the user experience for Yarno customers and admins, and have recently spent some time working on the process for creating campaigns in Yarno. 
Tips help explain the process

First, we have added a number of new tips and buttons along the way to explain the process for less experienced admins, and to help admins quickly jump to other sections of the admin portal they might need to access while setting up a campaign.
Have you ever started setting up a campaign, and then realised not all of the learners are set up in Yarno? Well now you can quickly jump to the Learners section to get them created.

Introducing a new Campaign Settings page
And then our biggest change - we have overhauled the Campaign Settings page, refining it to make each section simpler and easier to understand.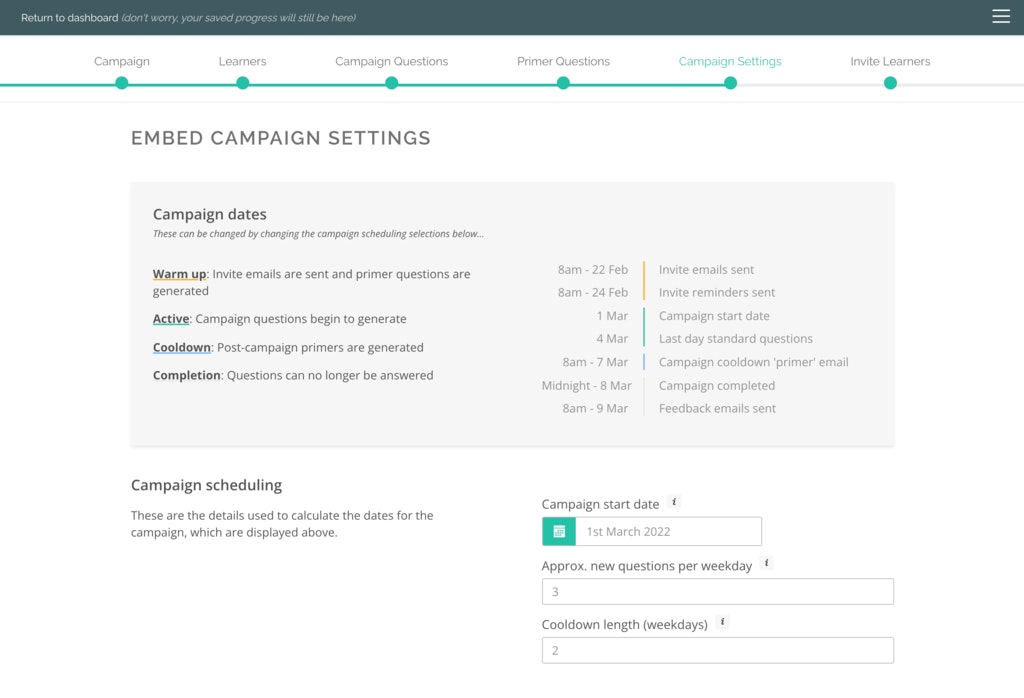 By moving explanations into "tooltips" accessible near the relevant section, we have kept information easy to find while streamlining the page and making it quicker to navigate through the various settings required for a new campaign. 
We've also added a new Campaign dates overview, at the top of the page. There are relatively few settings needed to create a Yarno campaign - the key ones being a start date, and the number of new questions to show learners each day (for an embed campaign).

Our system then automatically determines when invitation emails and primer questions will be sent, how long the campaign will run for, etc - handy, right?
Until now, during the campaign creation phase, admins have needed to calculate these campaign dates themselves based on the campaign start date and the other settings selected, which could be confusing and required additional effort. 

Our new Campaign dates overview automatically updates based on the settings the admin chooses, providing admins with a clear and updated summary of what the campaign schedule will look like without needing to consult a calendar or a calculator.
So now it's even easier to set up a Yarno campaign... what are you waiting for?